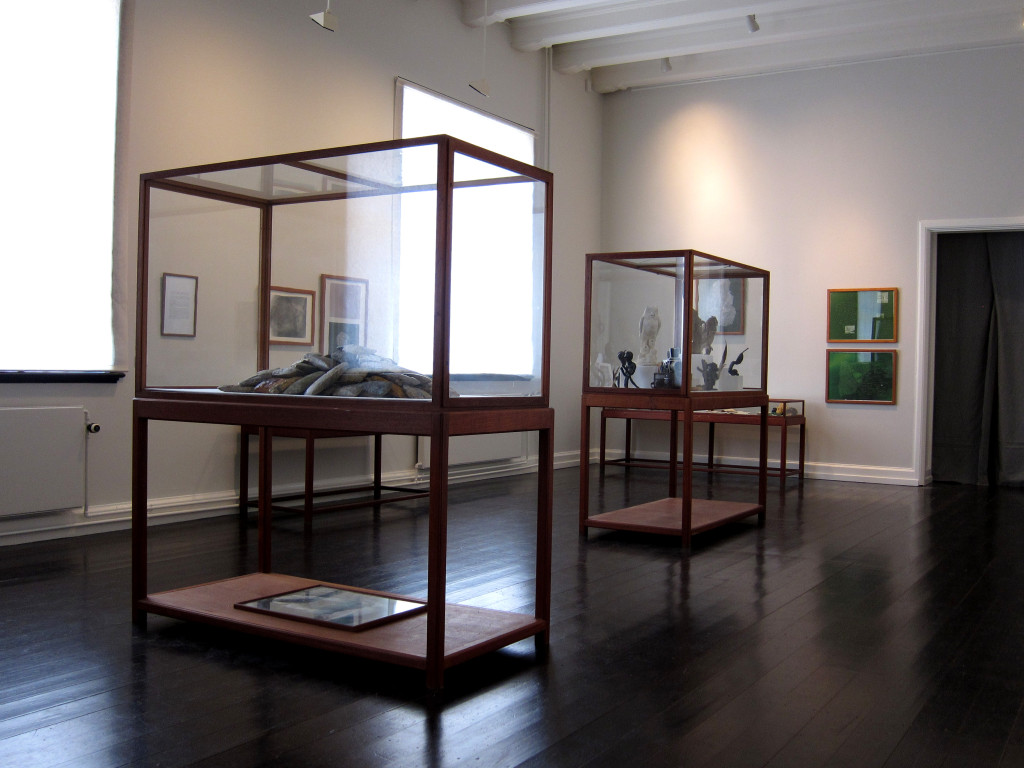 Den Hvide Doktor, 2014
Installation at Brandts 13. A combination of my personal collection and artworks and a selection of pieces from the stone-axe collection of the White Doctor (A.F. Lassen).
---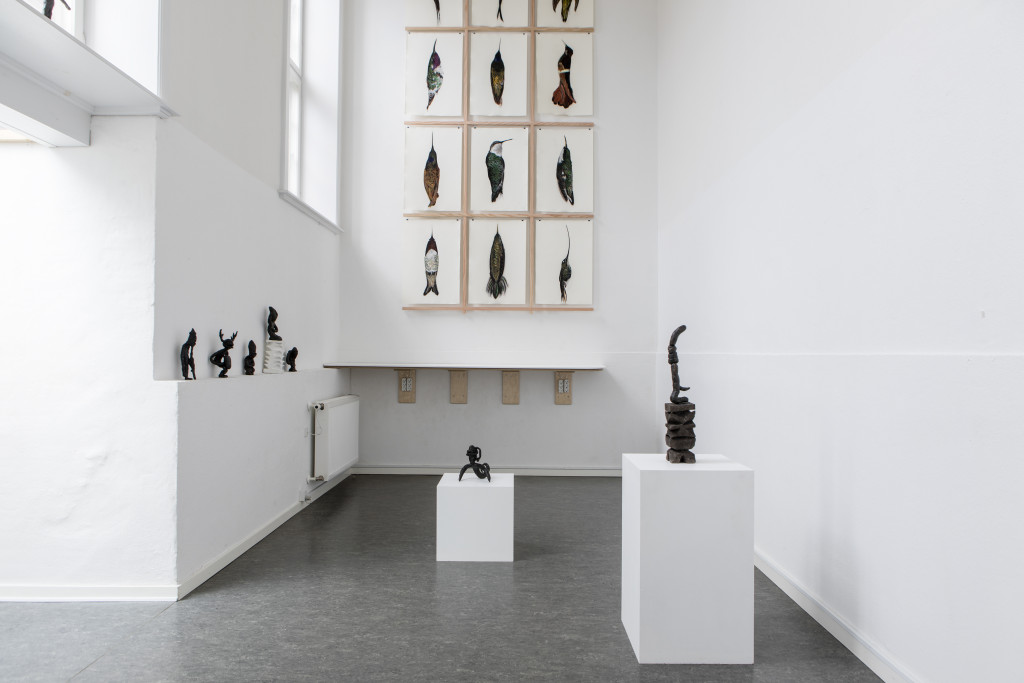 LIMBO, 2018
Installation view Limbo, Mellemrummet
---
href="http://www.christianbangjensen.dk/wp-content/uploads/2018/03/image1.jpeg">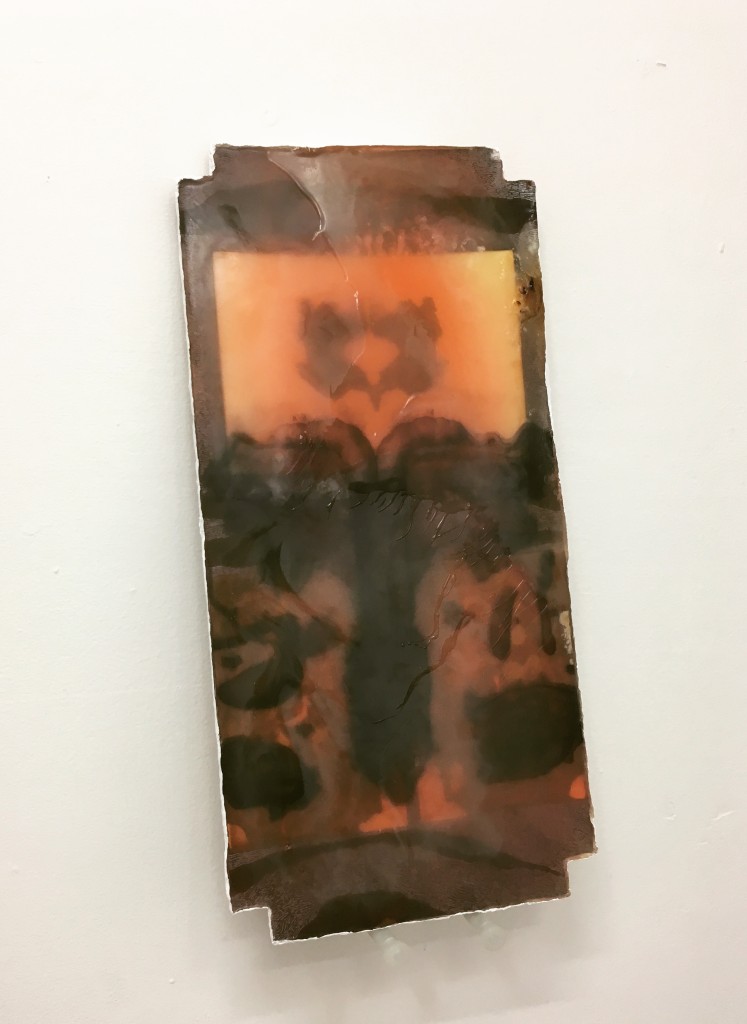 Trofæ #1, 2018
29×59 cm, discarded shelf, epoxy resin, copper, Rorschach, collage, guitar wall hanger
---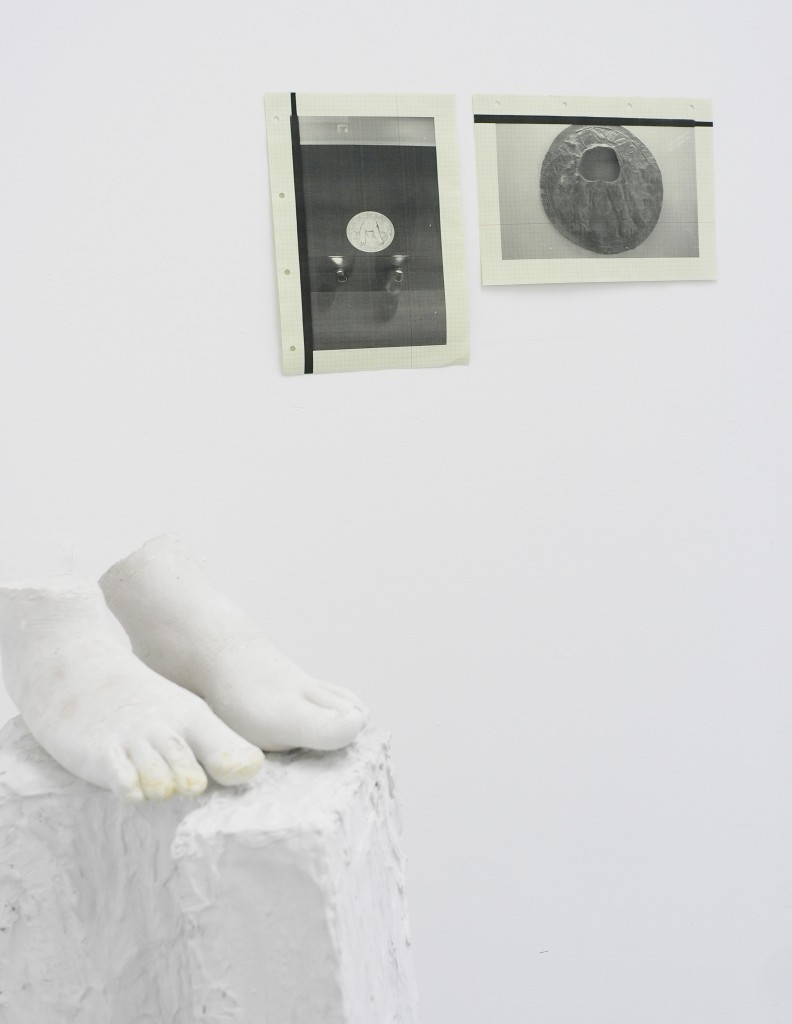 Walking in my own footsteeps in Greece and encountering a Trojan Shield depicting a Seven Toed Lion in the Delphi Museum, 2014. Plaster, b/w print on yellow draft paper
---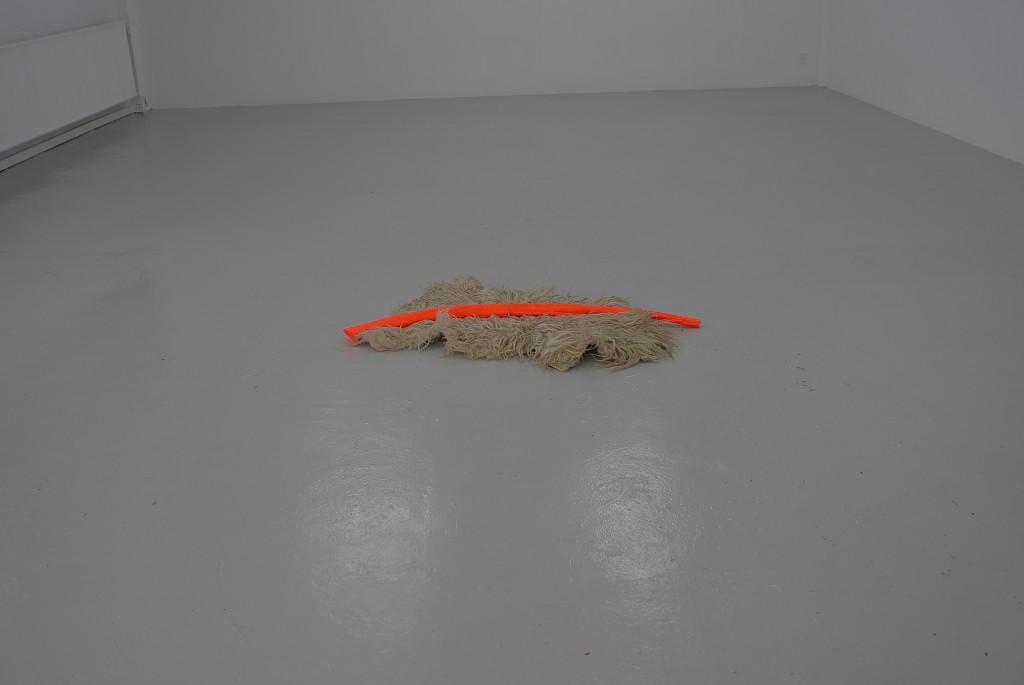 Concealing Mystic Truths, 2009
Bamboo from botanical garden, buoy signal paint, Faroese sheep skin
---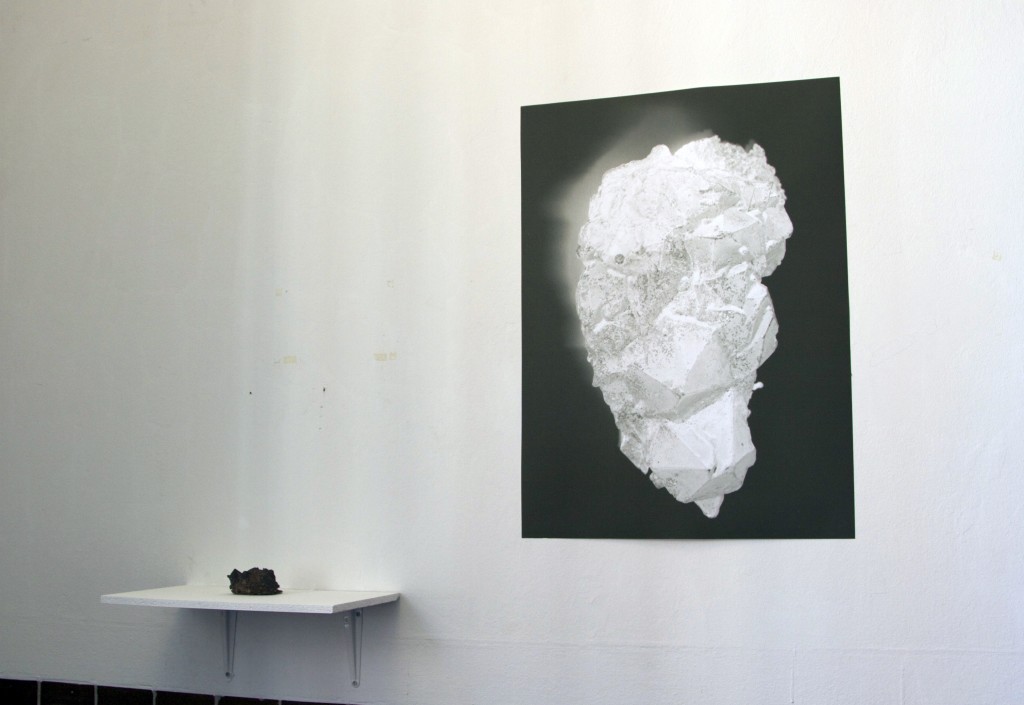 Crystalline, 2014.
Bronze cast and negative poster print of quartz crystal
---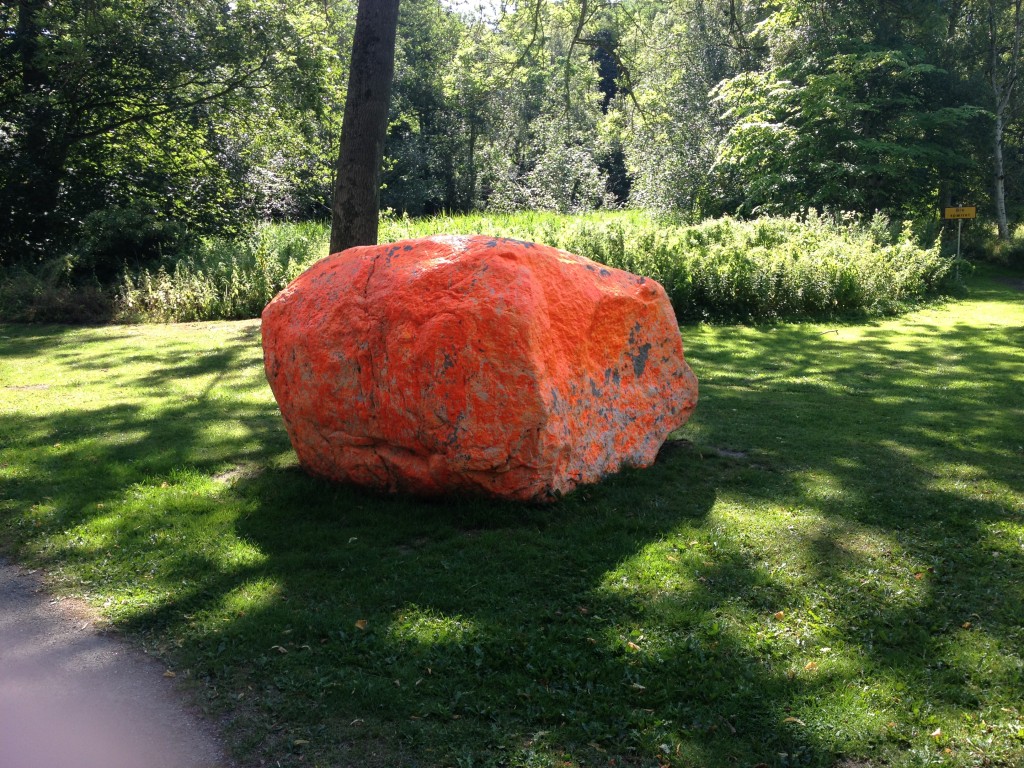 Fallen from the Sky, 2012
Stone, signal paint
---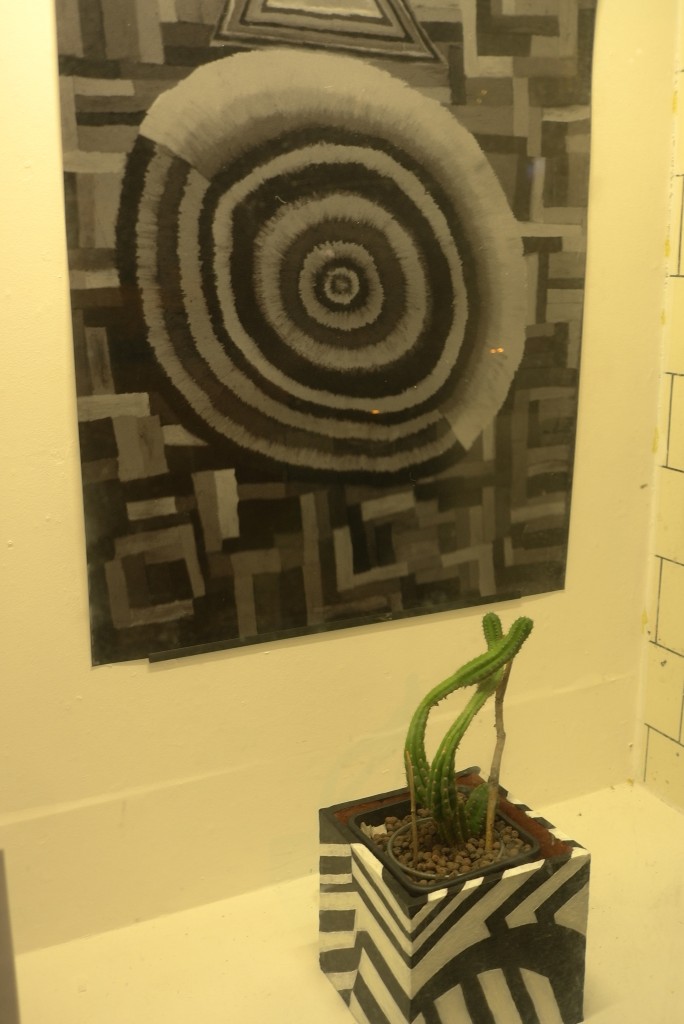 Iteration of Past Utopia, 2013
B/W print of oil crayon drawing, clay vessel, San Pedro cactus
---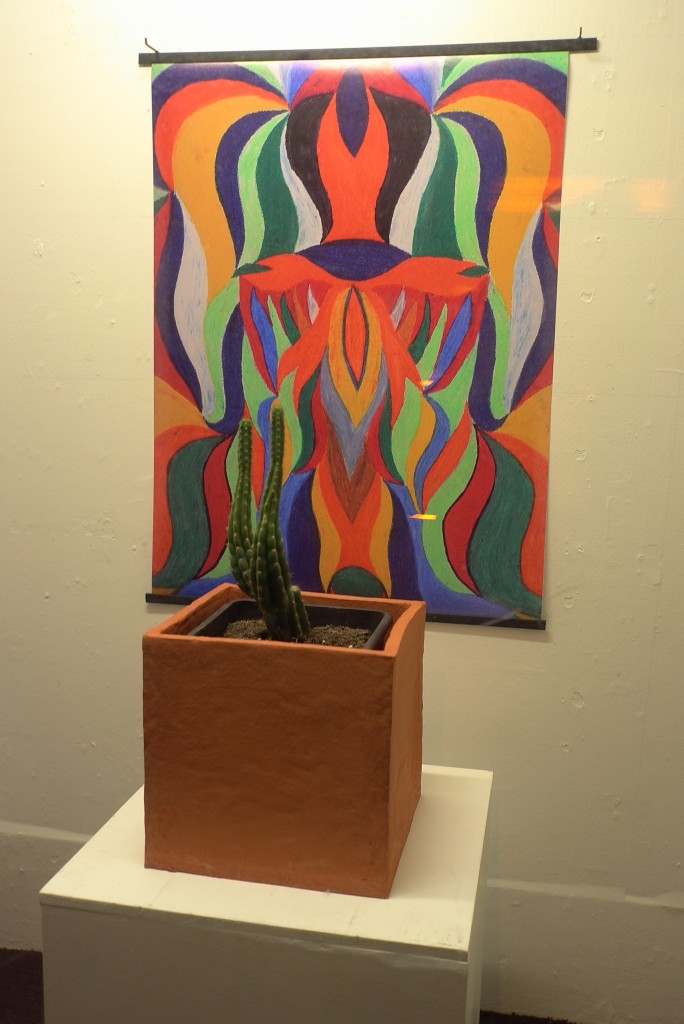 A Window Exhibition for the Unification of the World, 2011
Print of chalk crayon drawing, clay vessel, San Pedro cactus
---
Not Titled Yet, 2012
Three x-ray panels mounted on wall
---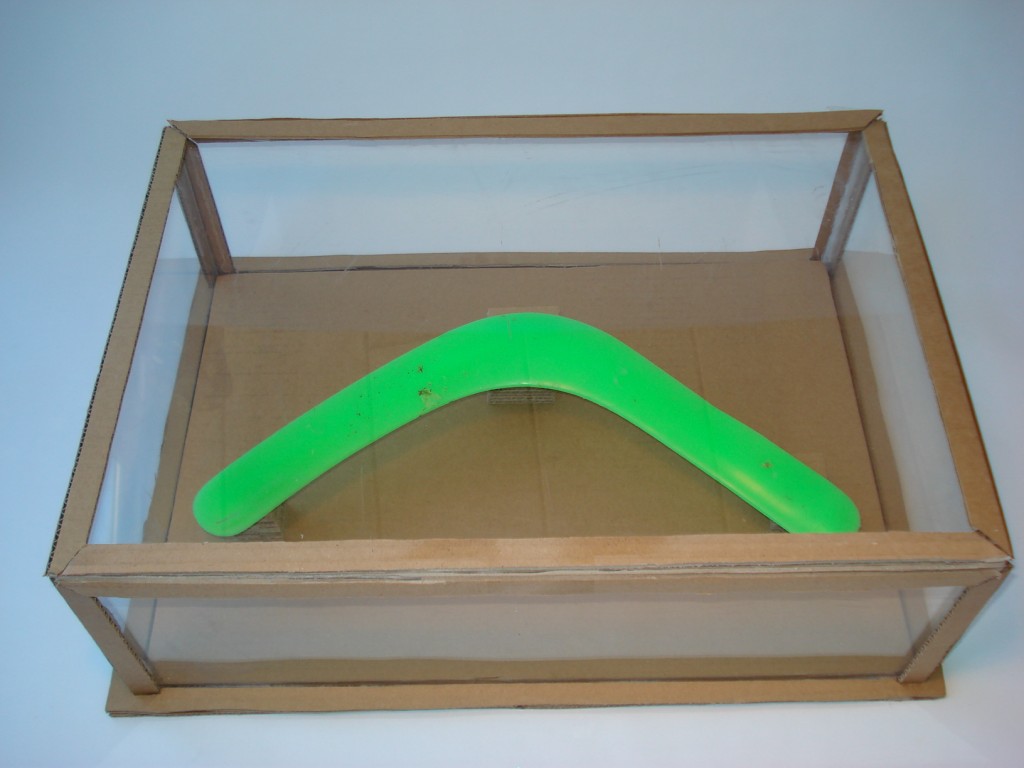 Vitrine with Boomerang, 2010.
Cardboard, plexiglass, boomerang.
---