By moving forward, traces and sediments constantly form. Our time is fuelded by aeons of sediment, organic time compressed and lit on fire. We are influenced by both our distant reptile ancestry and our material past alike.
Sulforous tar pits, and a sky of dusty yellow light. Heaven torn asunder by a hurling ball of flame illuminating the ancestral night.
Debris scattered across the floor, bathed in neon. Layer upon layer of material in continous exchange. A stage of wonder and illogical connections, props without a play.
In the wake of a movement into time we imagine the past as it's image is caught between our imagination and the entropy of time. Both science and fiction; a history that ritually enacts the slaying of the dragon, but in the periphery of our vision shadows of prehistoric monsters still roam.
---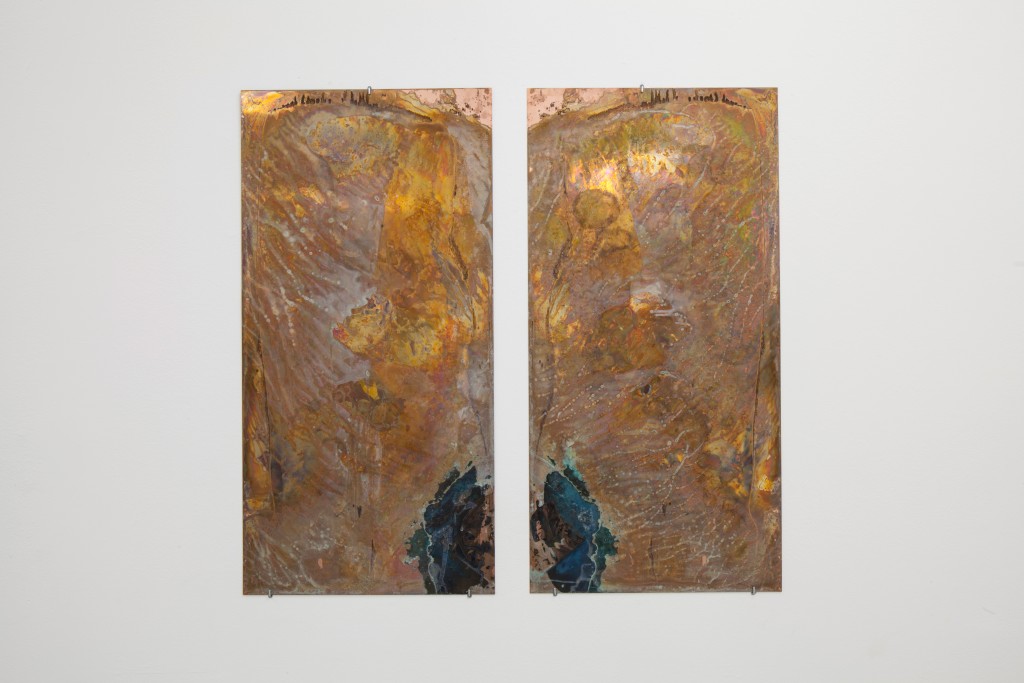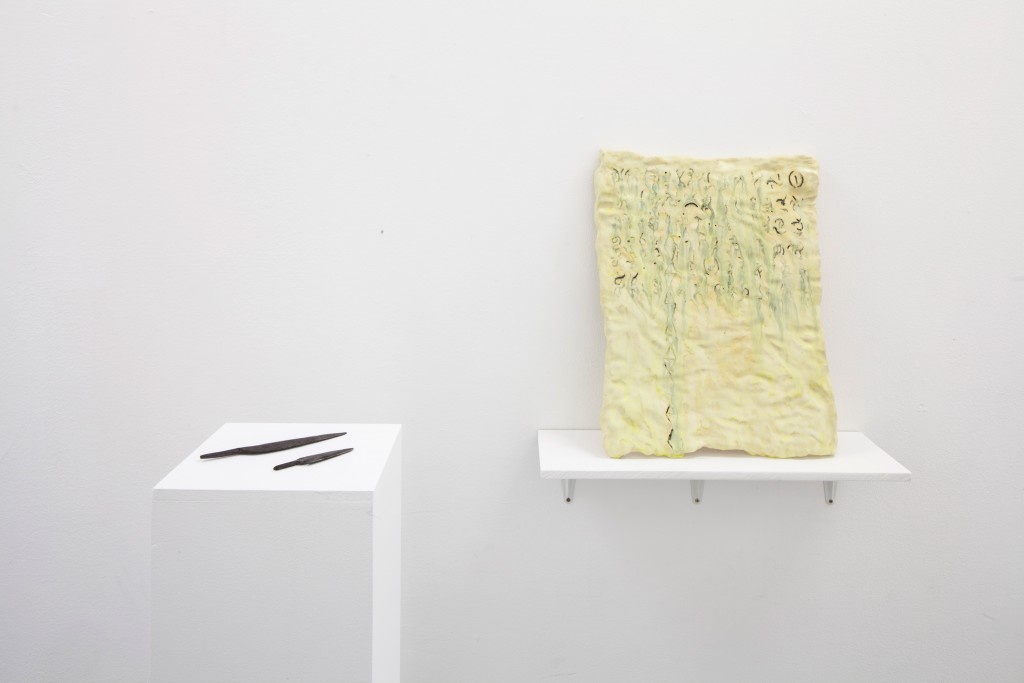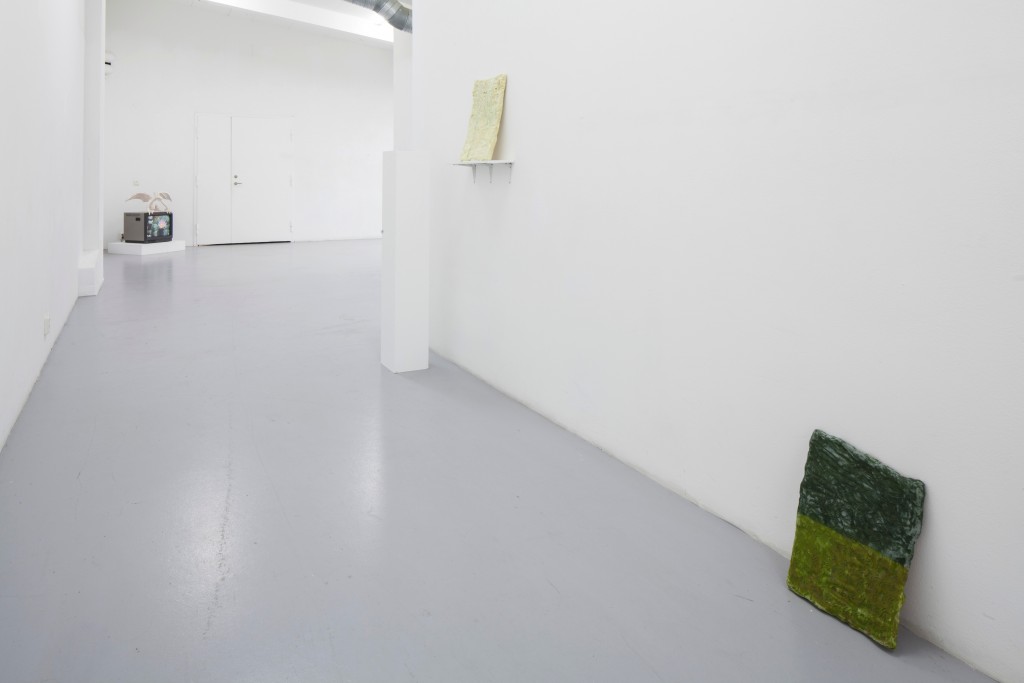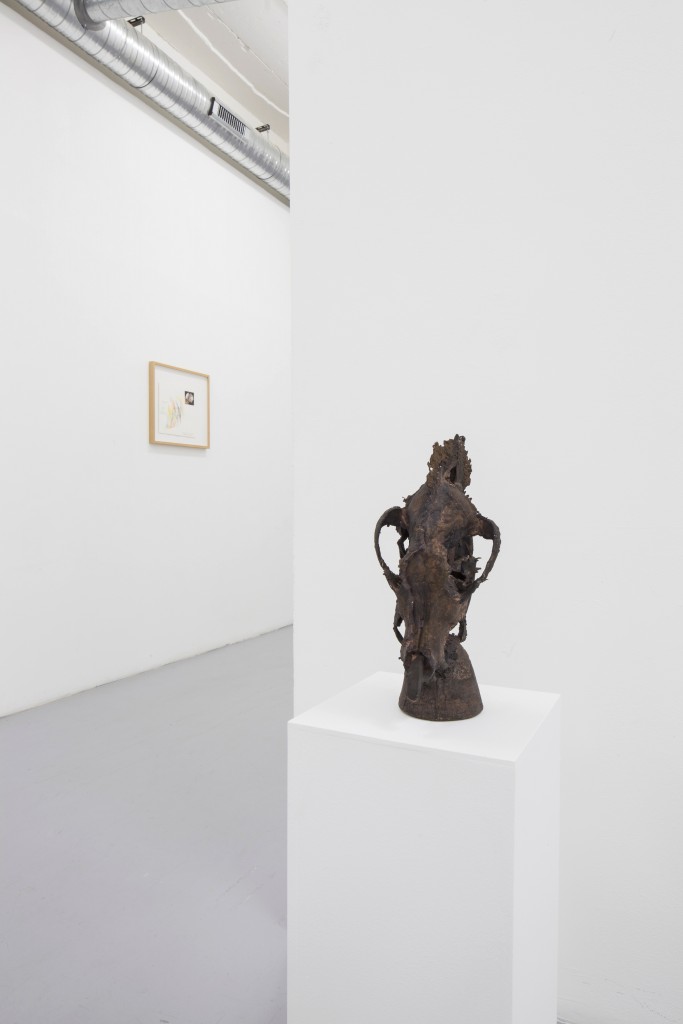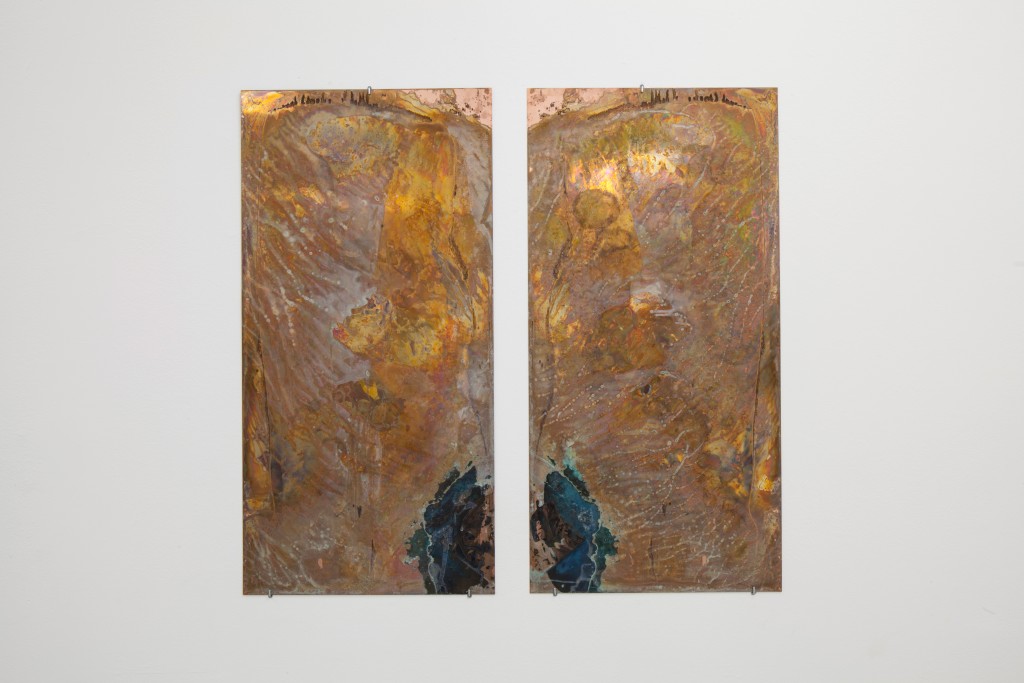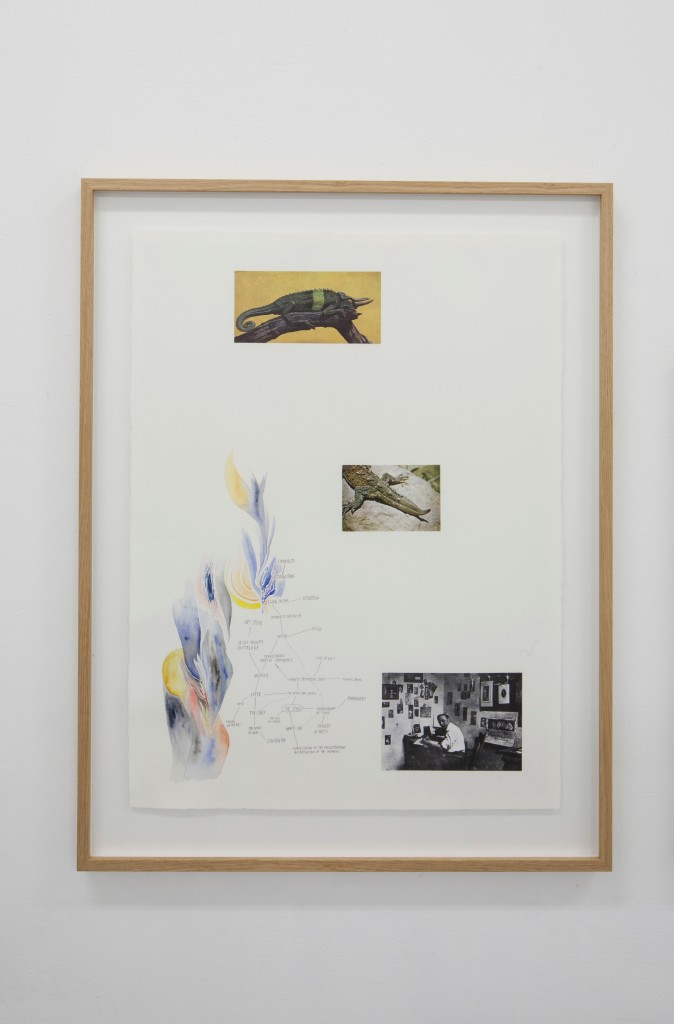 The Sleeping Prophet, 2015
Collage on paper, watercolour, pen. 90 x 70 cm.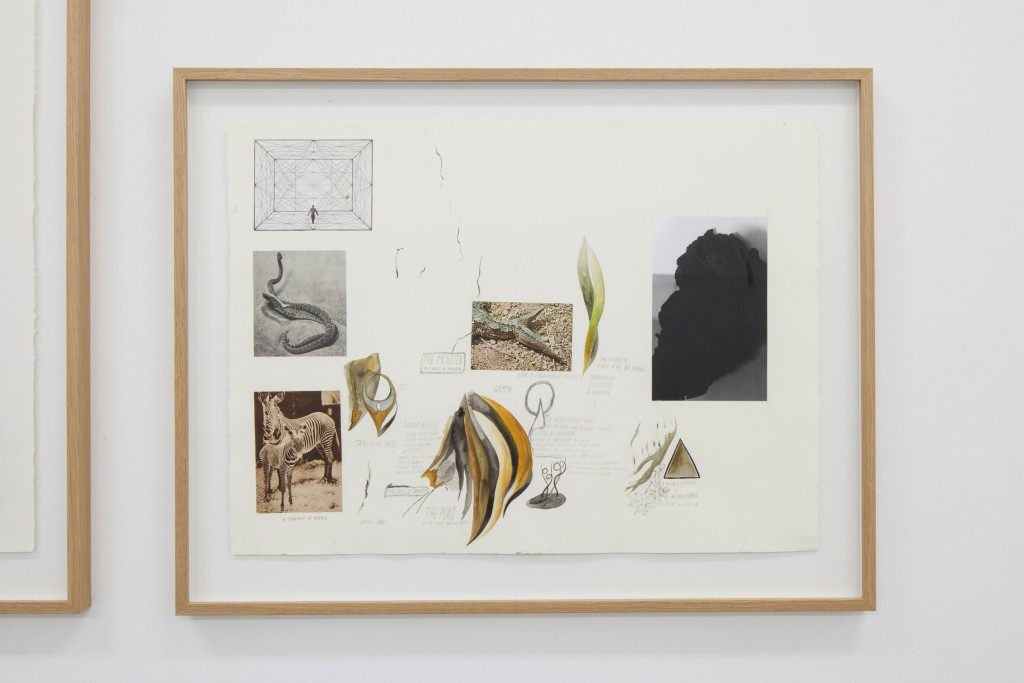 Strategies of Defense, 2015.
Collage on paper, watercolour, pen, graphite. 70 x 90 cm.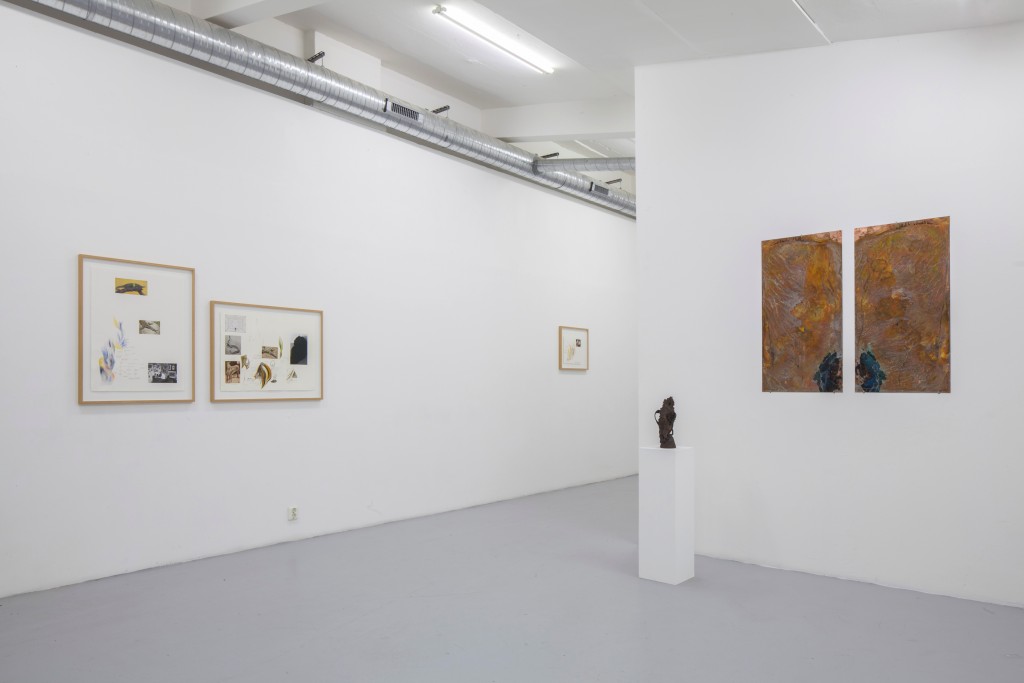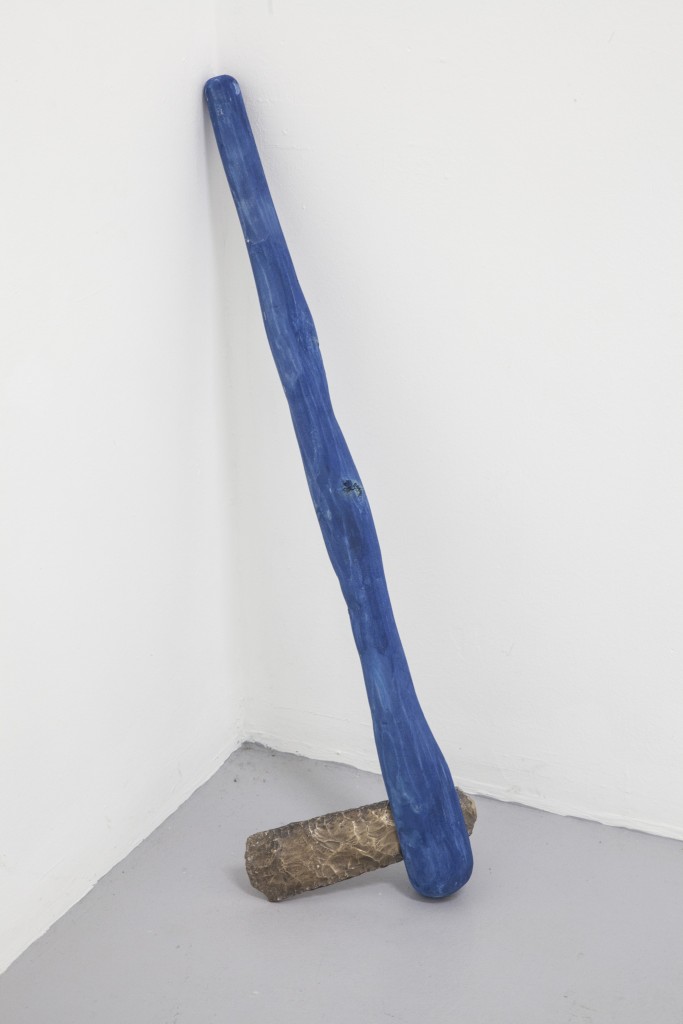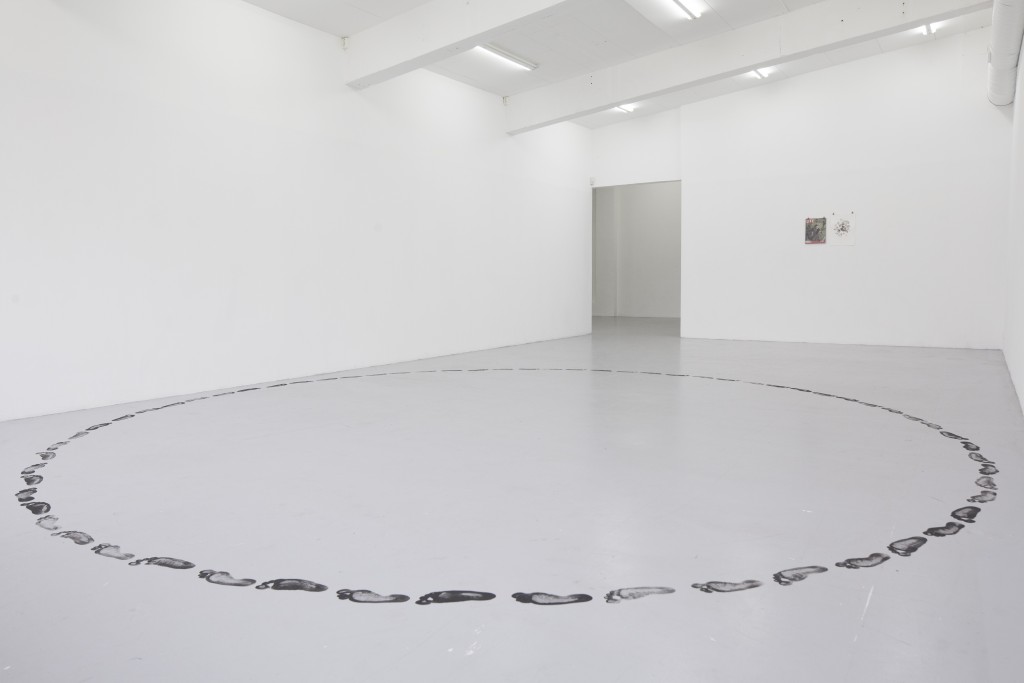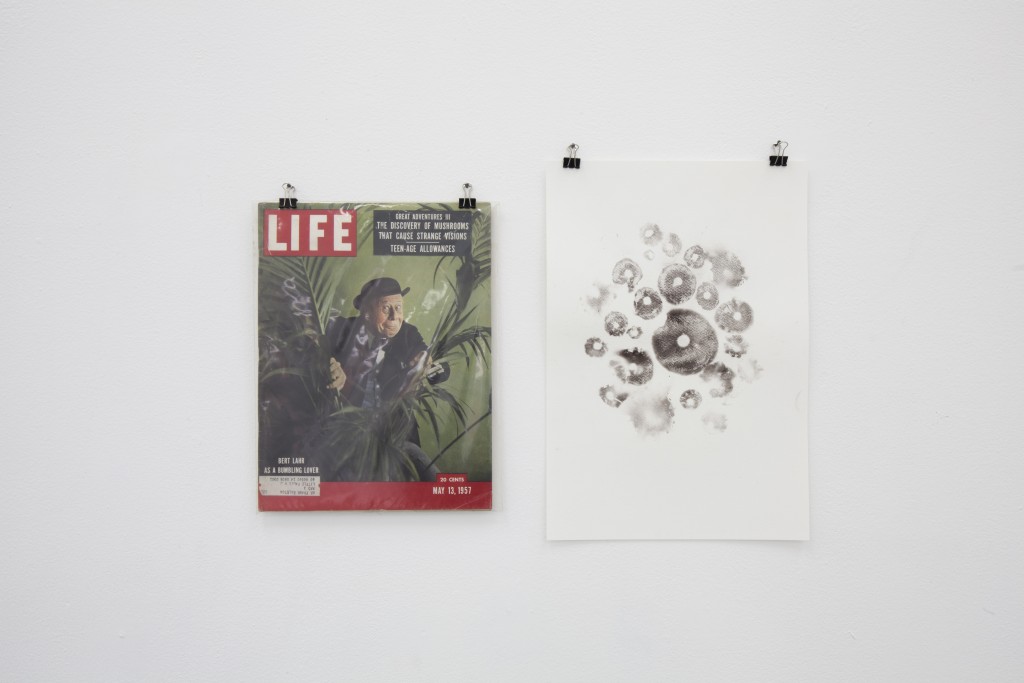 Offset and sporeprint, 2015
Life Magazine revealing hidden mushroom cult, spore print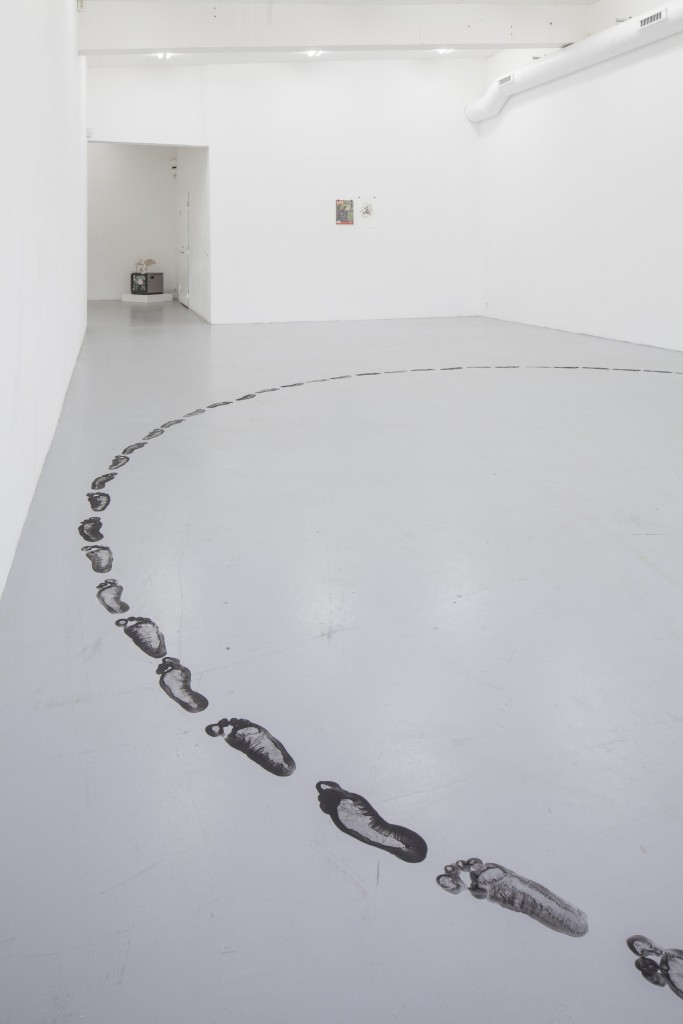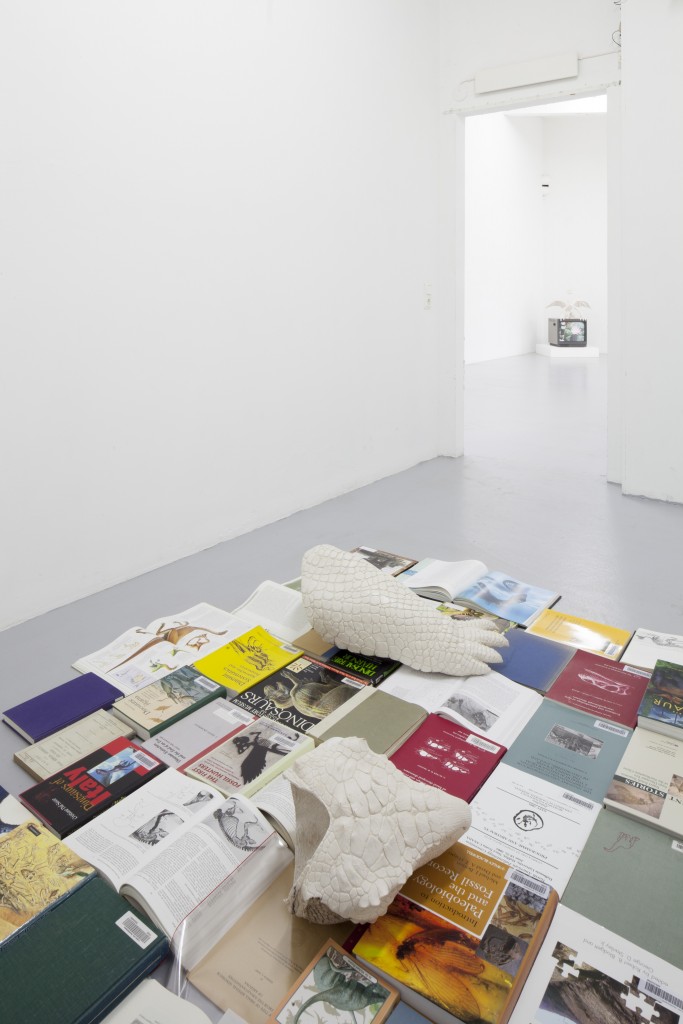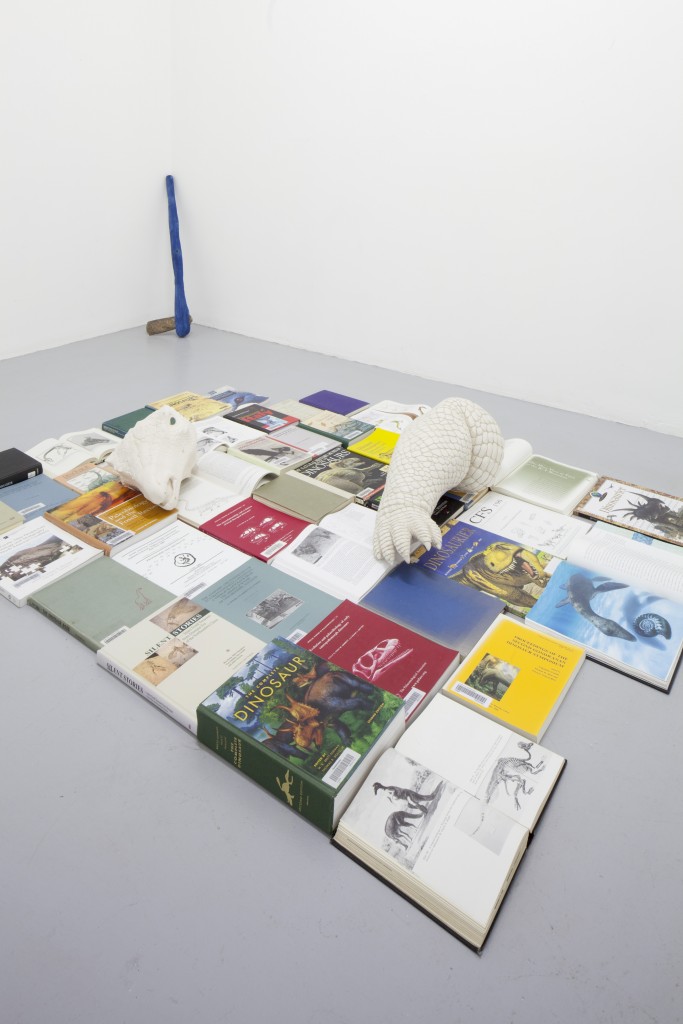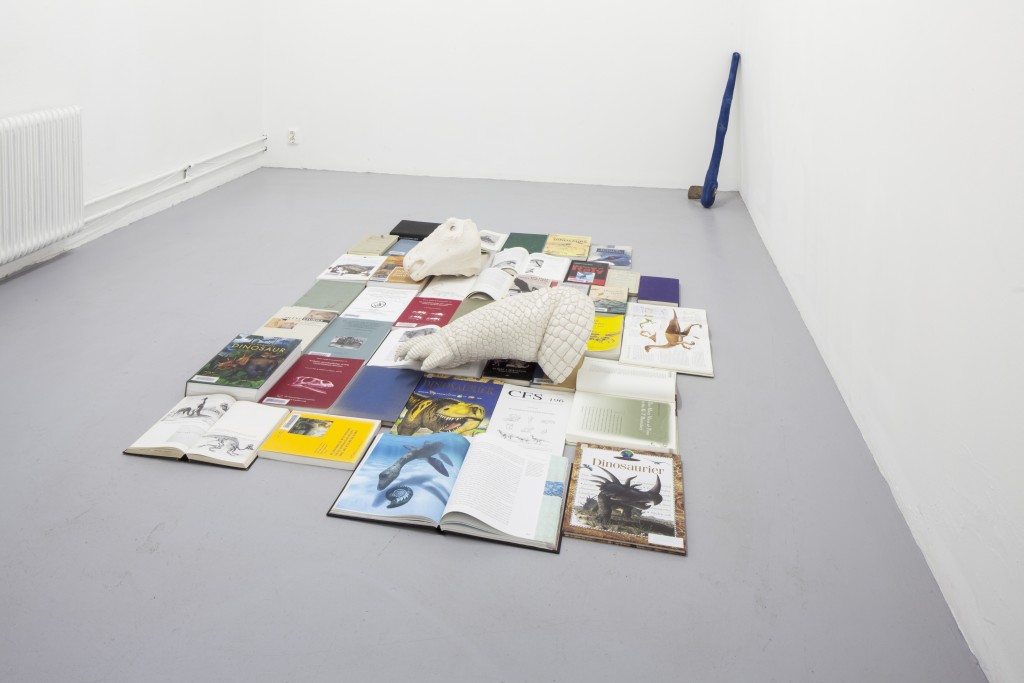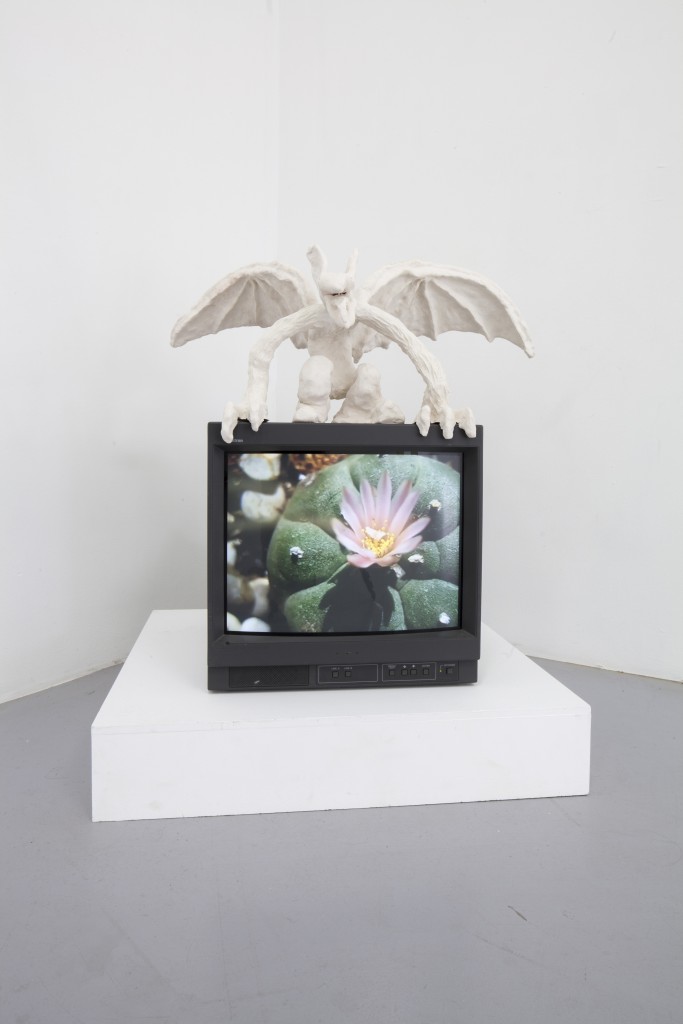 Touch Sensitive Stamens, 2015.
Fired clay, video loop, monitor