The exhibition Katabasis is named after a greek term which means to go down and is used to describe af form of descent or downwards journey, often in connection with travels to the netherworld.
A brilliant warm day, sharp sun light on the slopes of the Parnassos mountain, a black
Mercedes awaiting a phone call, a torn ligament in the knee, heavy camera equipment and the notion of experiencing
a shrine for the veneration of satyrs and nymphs.
In ancient Greece, a common method of searching for wisdom or enlightenment was to descend into caves or underground chambers. Entering a cave was often a requirement before giving a prophecy. The sojourn in the dark was also used to gain access to the realm of
the dead or to be possessed by the spirits of nature. In relation to an ongoing investigation of the introvert architecture of the cave and its potential for truth seeking there has been made works that in different ways deal with inner darkness in an all to bright world. Maybe the topoi of the cave for a brief while can offer shelter for the rain or the scorching sun, and give the darkness a chance to reach out once again to the human mind, as a possible reminder of the void in which our consciousness arose.
---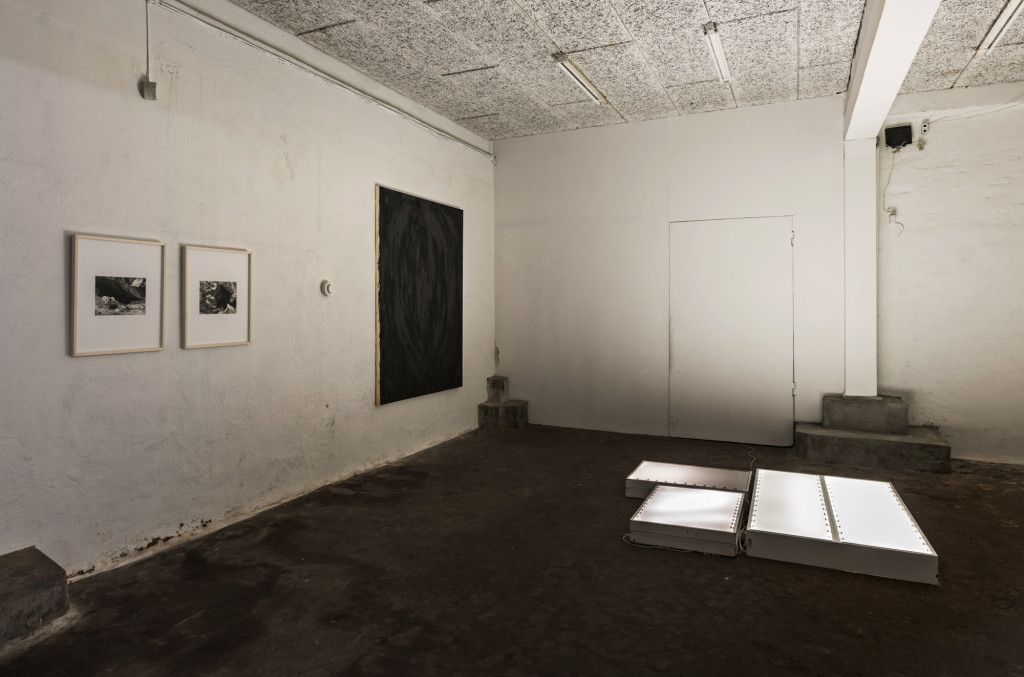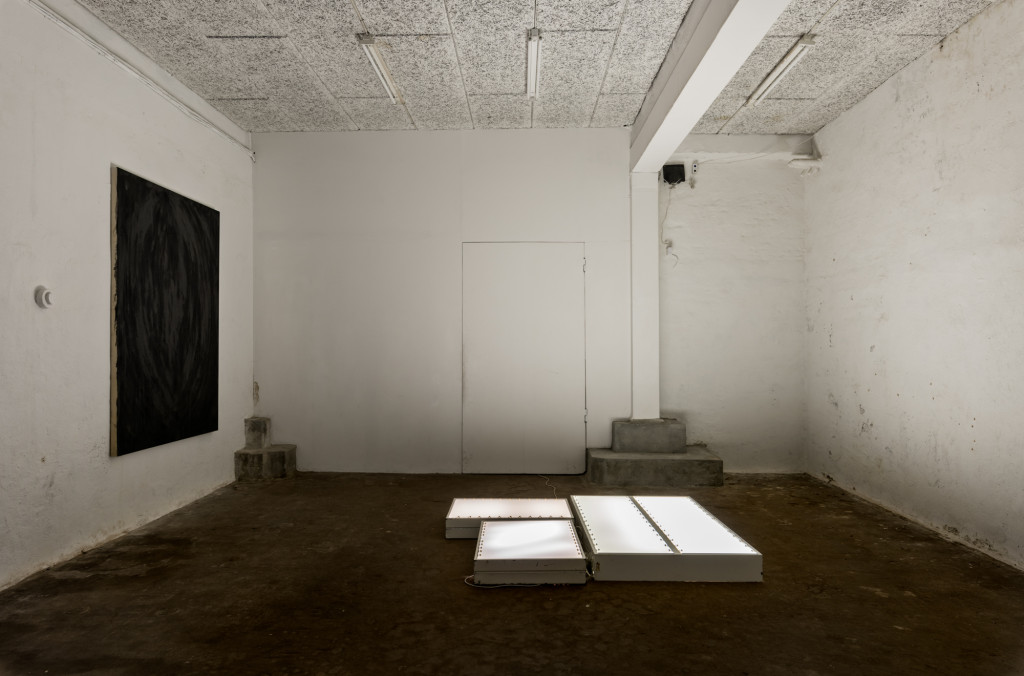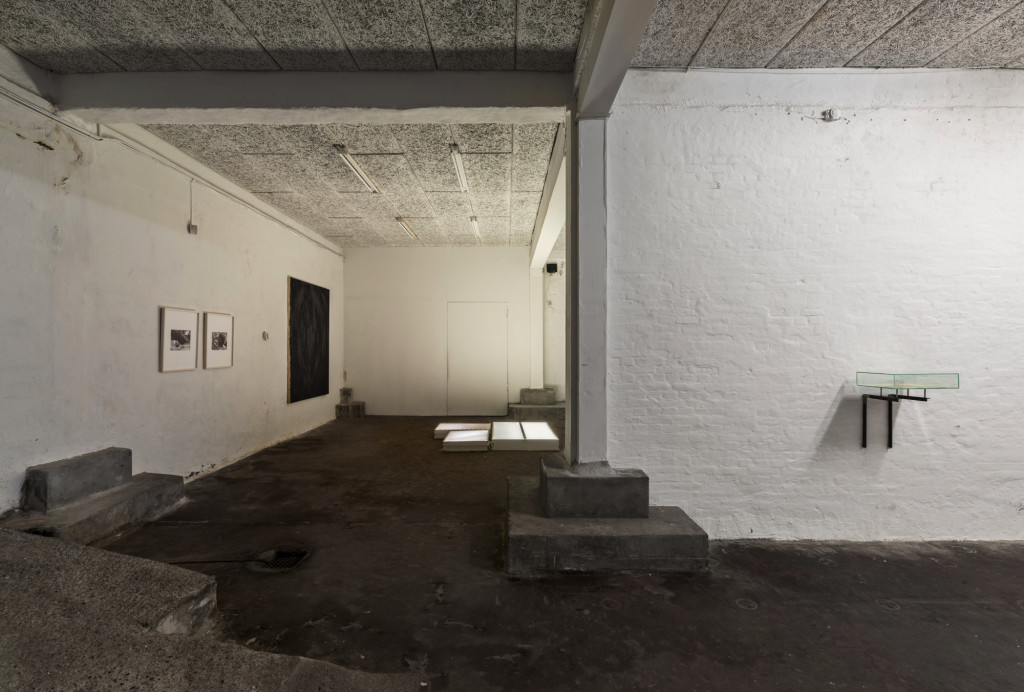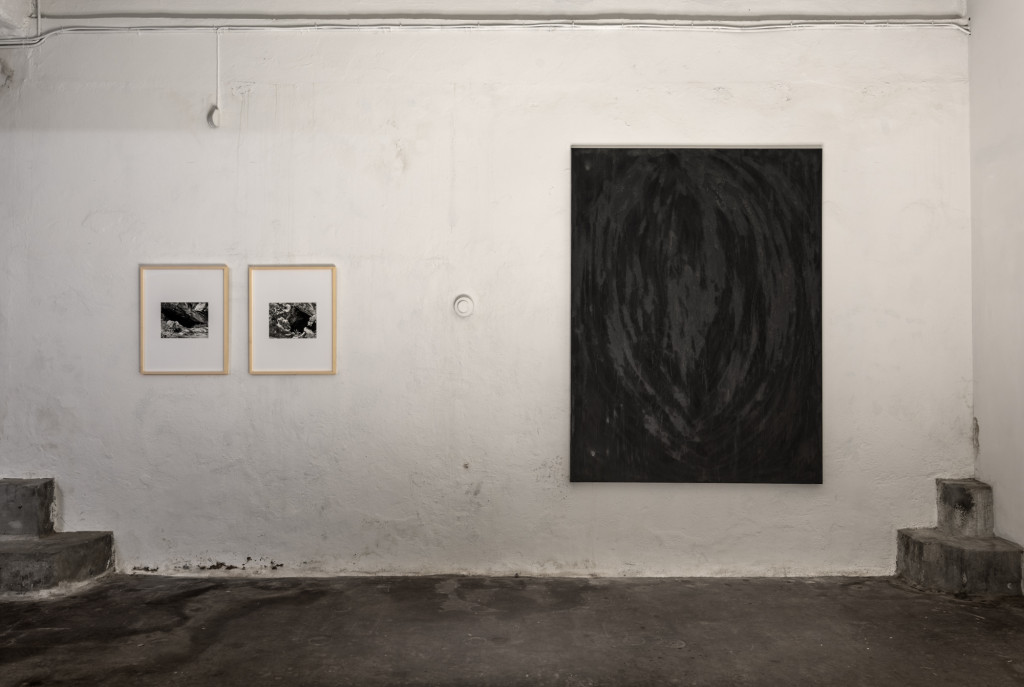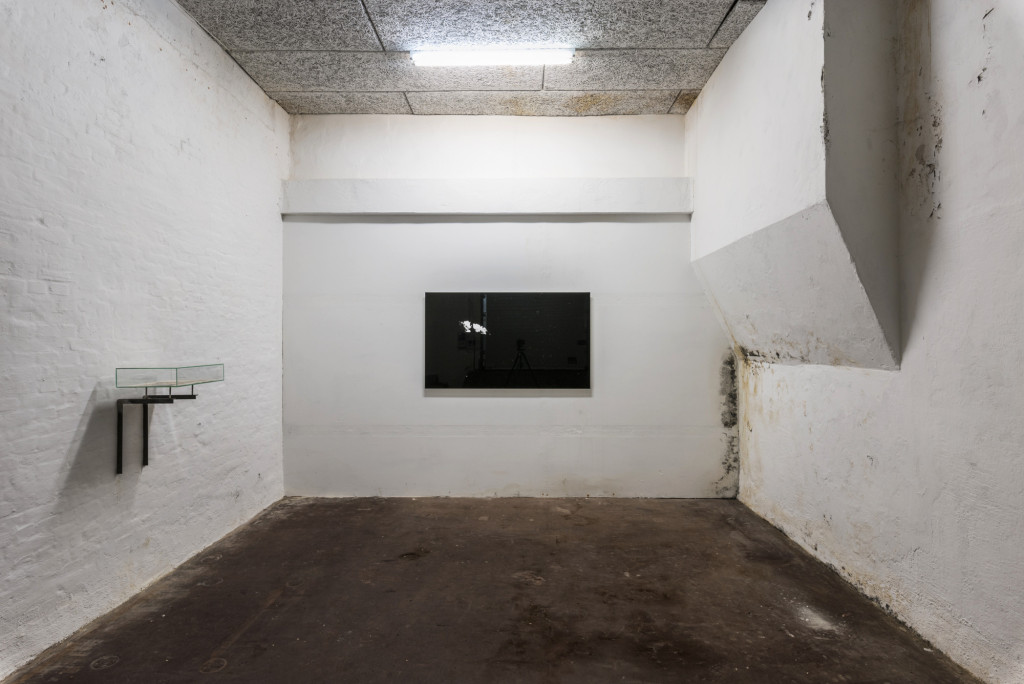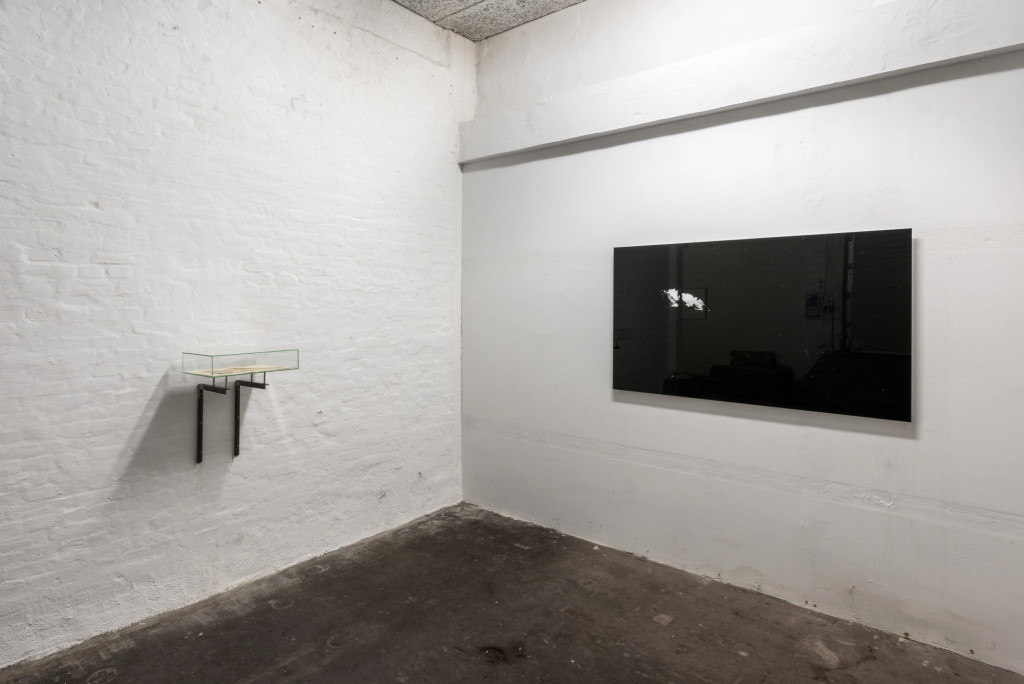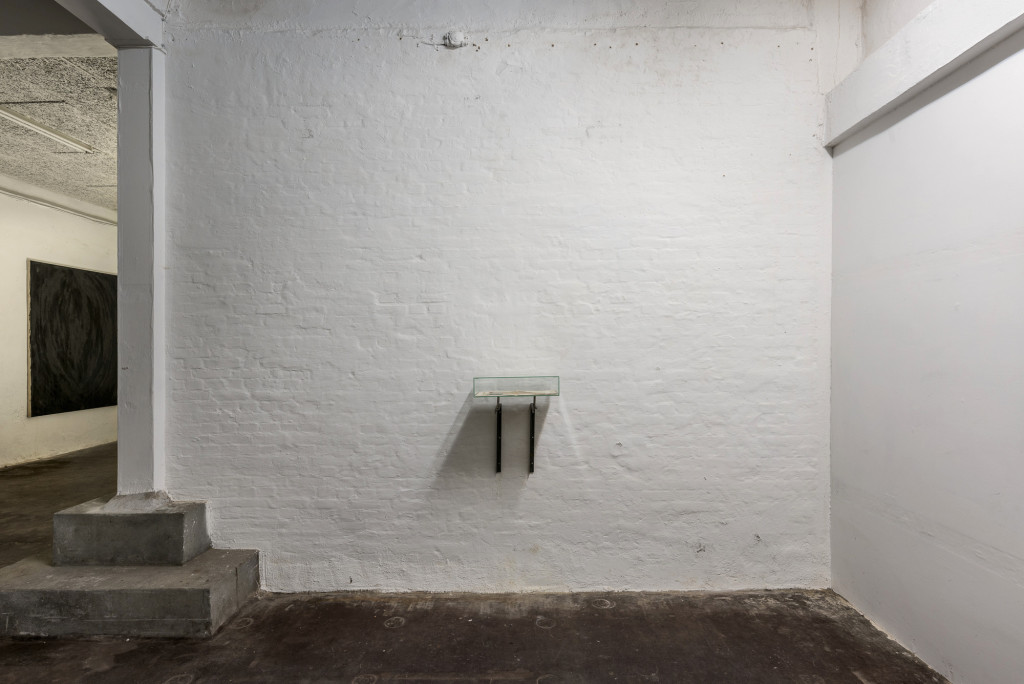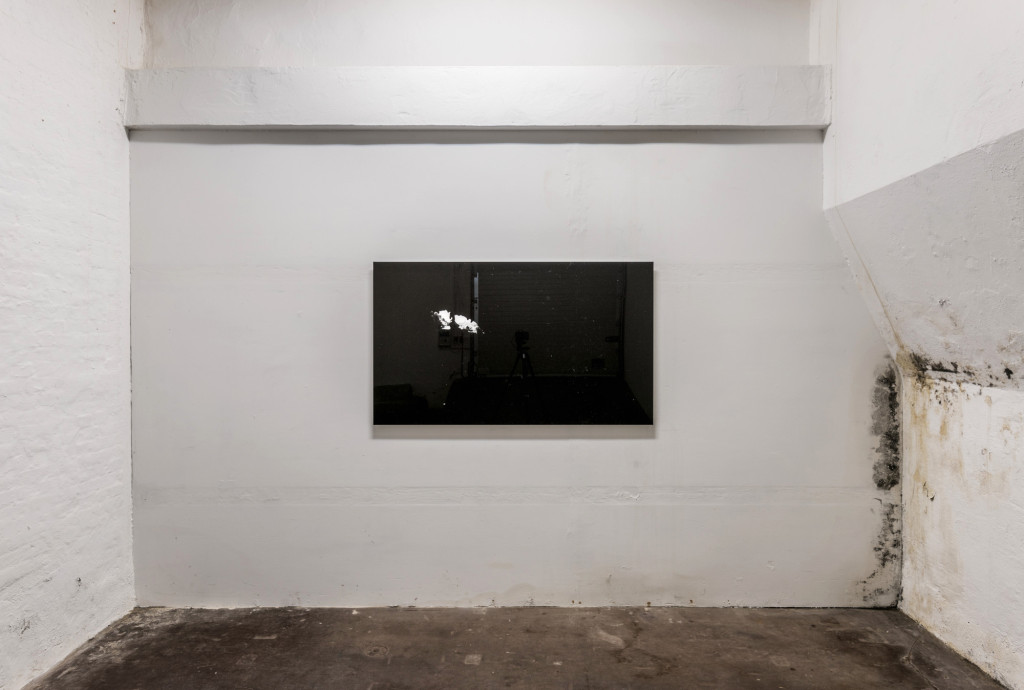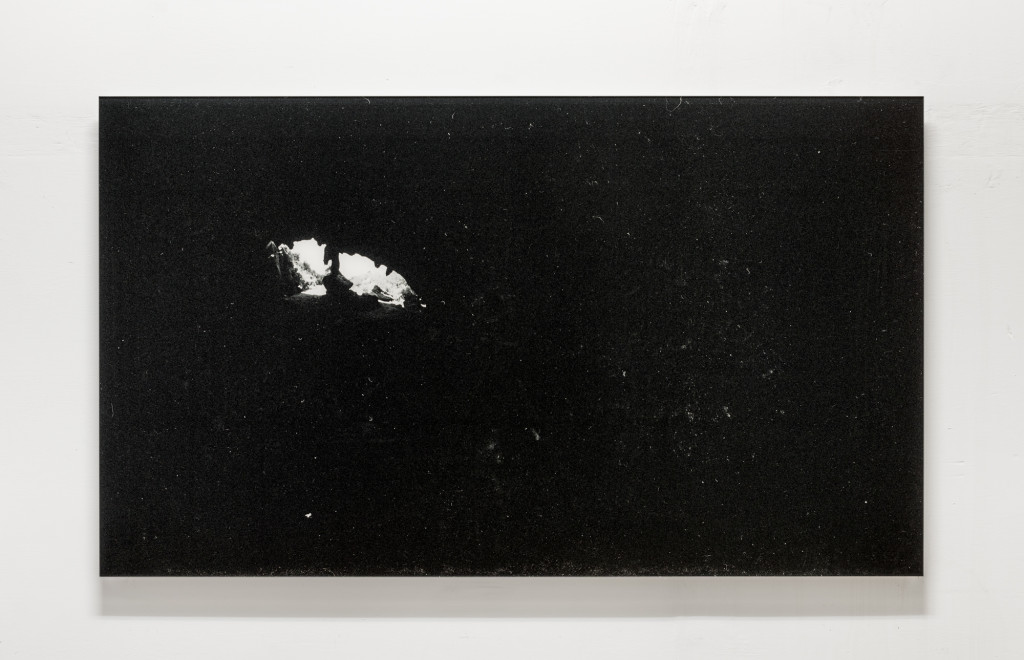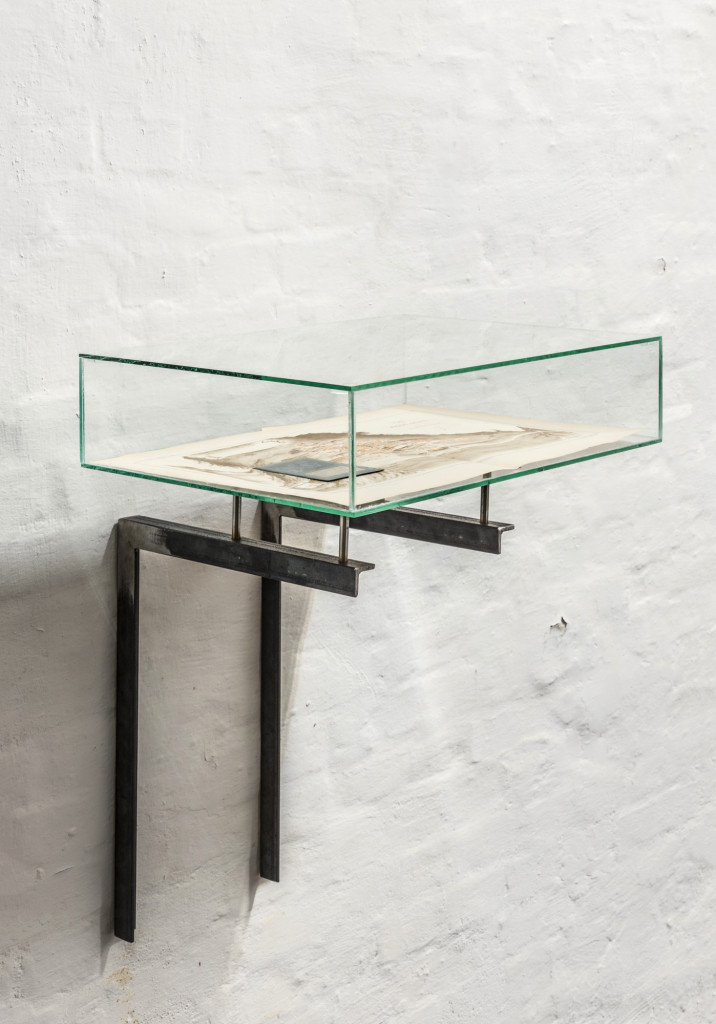 Souvenirs d'Enfance et de Jeunesse, 2016
Archaeological map of Delphi, collectible card, glass box, iron
---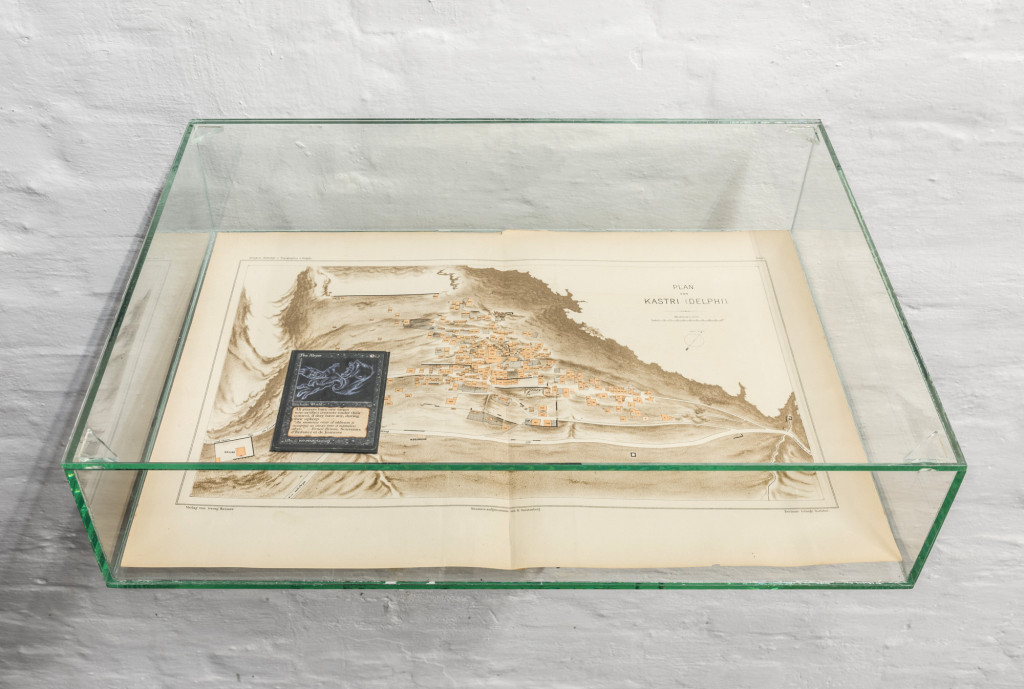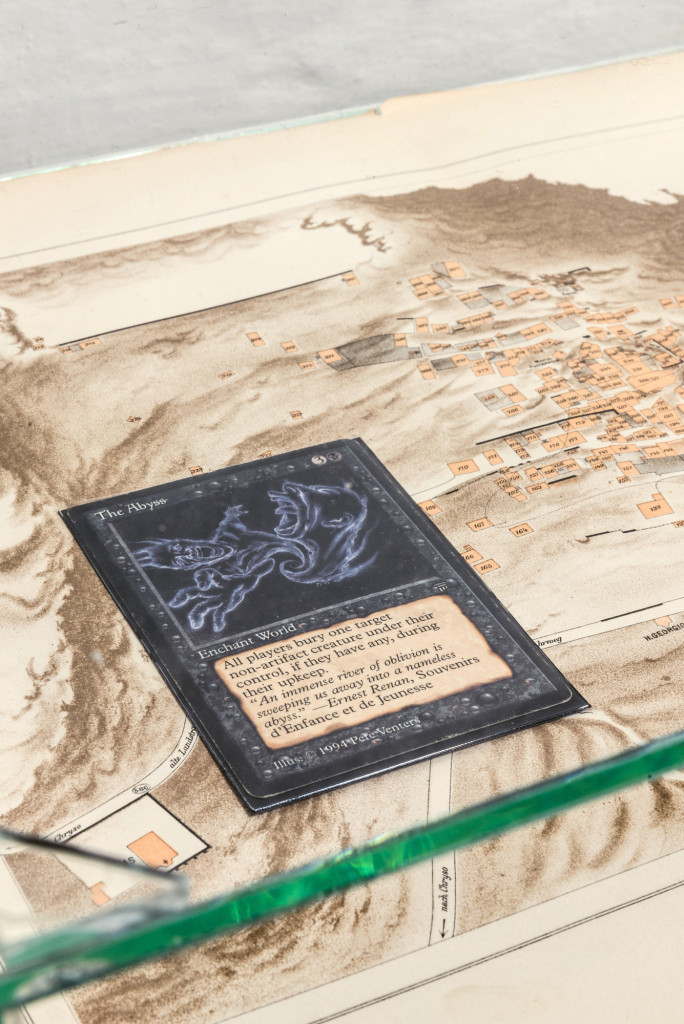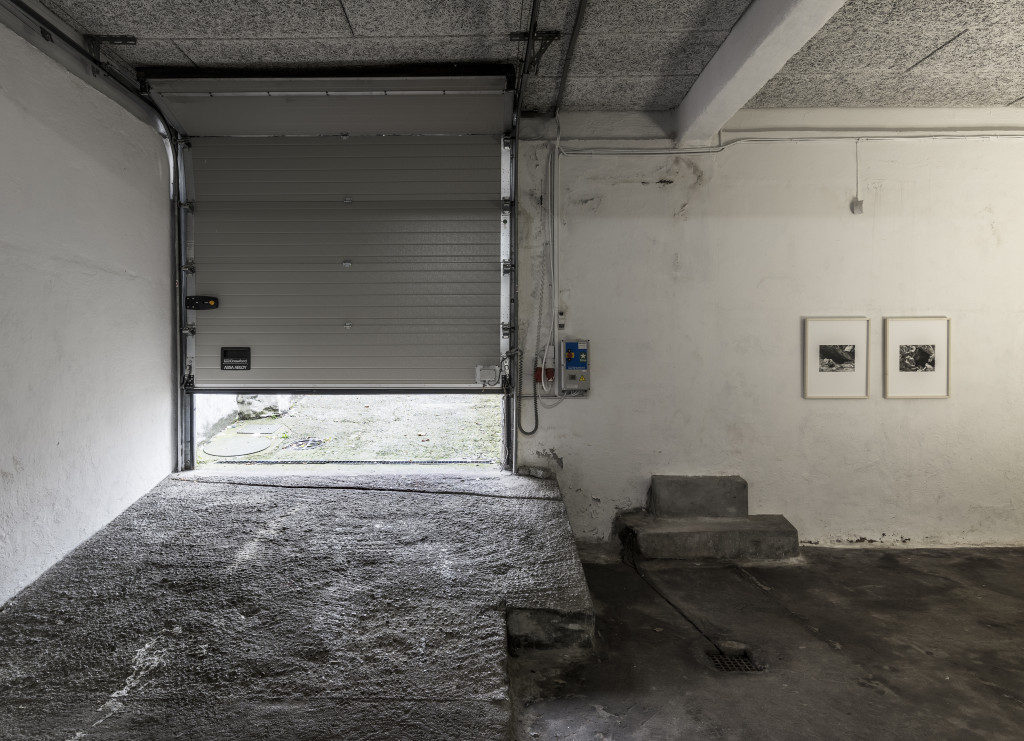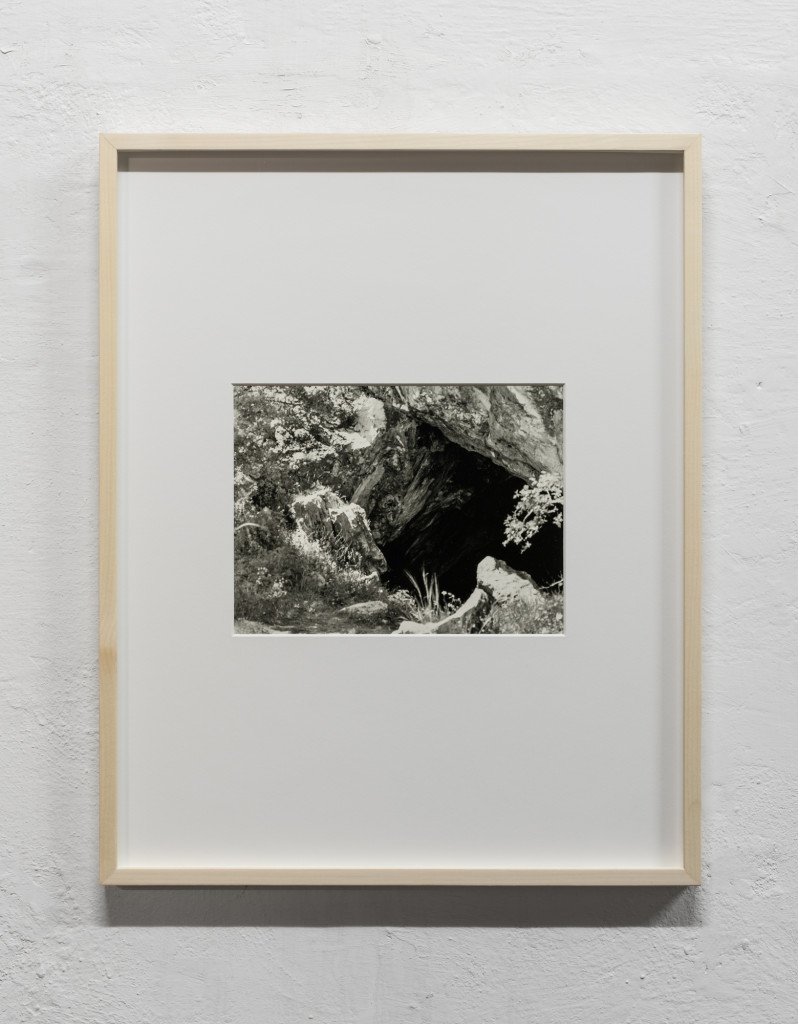 Corycian Cave I, 2016.
Silver gelatine print
---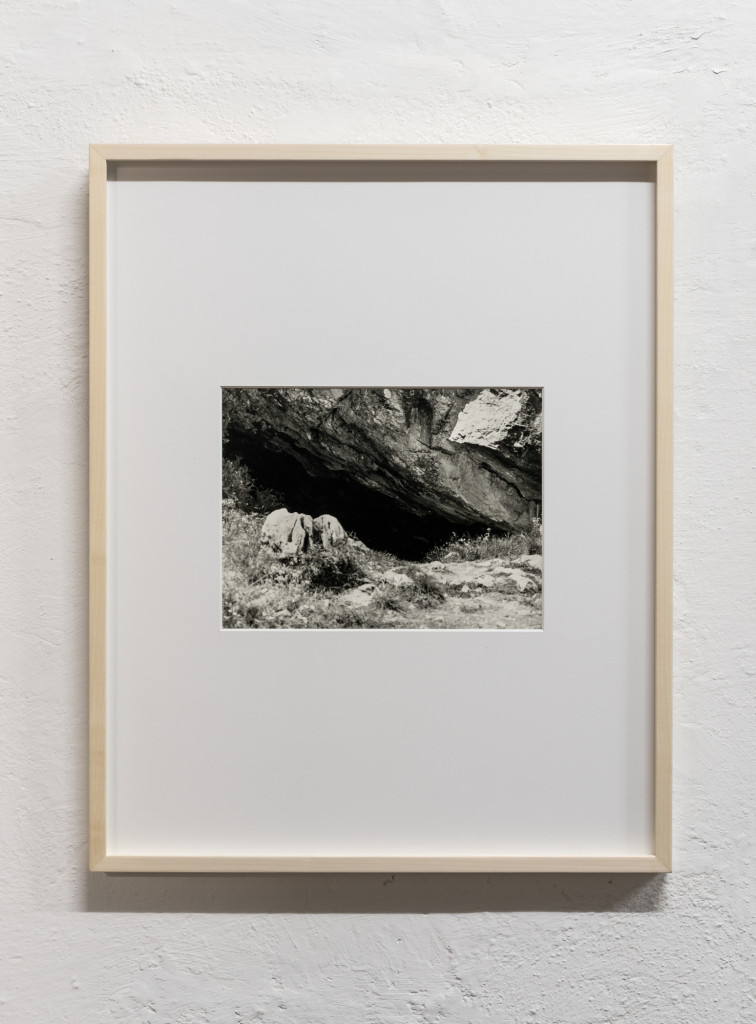 Corycian Cave II, 2016.
Silver gelatine print
---