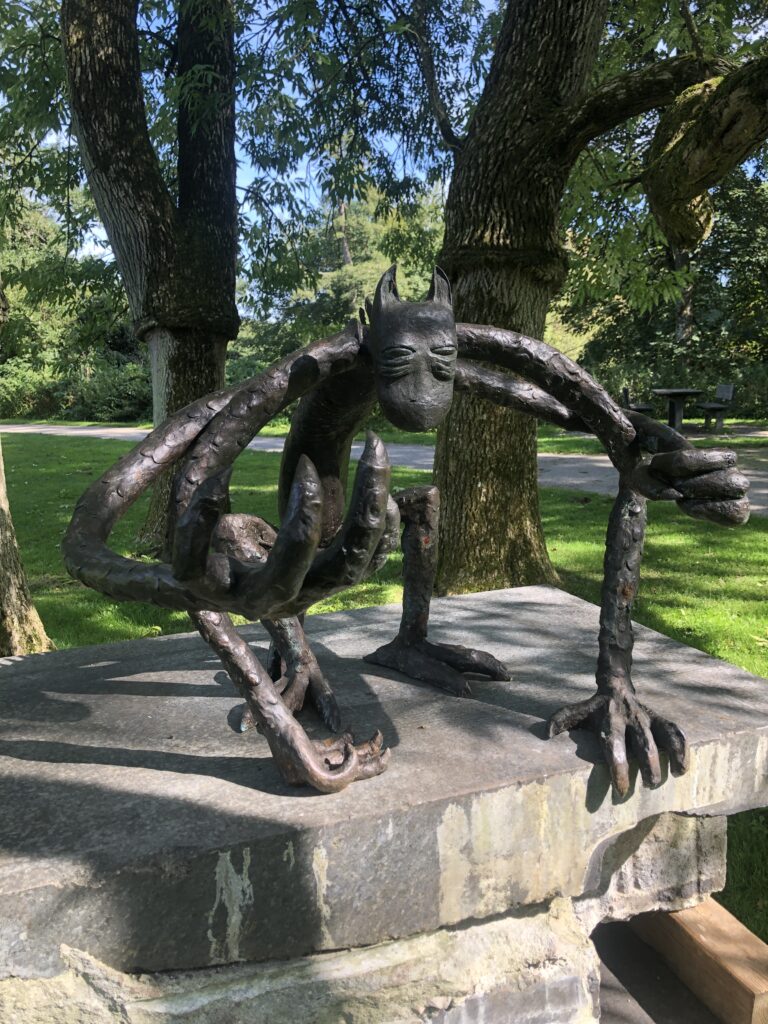 Tærskelgænger (Dweller on the Threshold)
Hollufgård Sculpture Park
Odense, Denmark 2021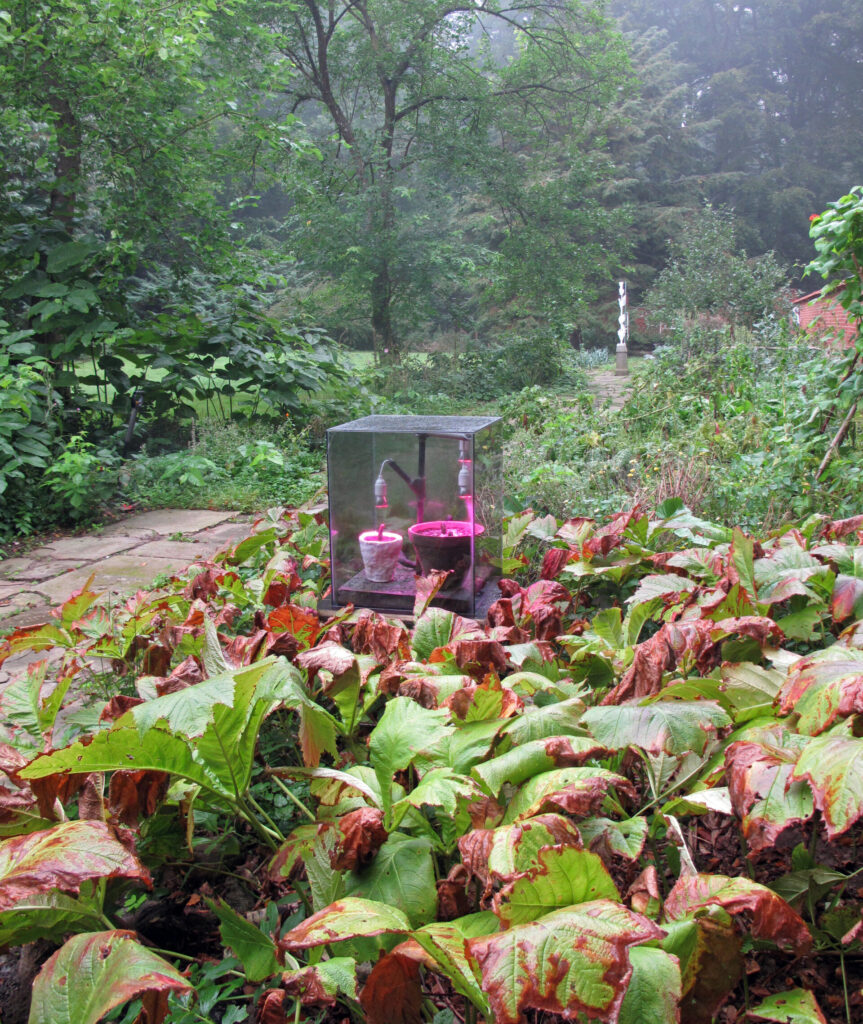 A Place in the Shade,
Installation view from the exhibition Of Gardens
Jyderup, Denmark 2021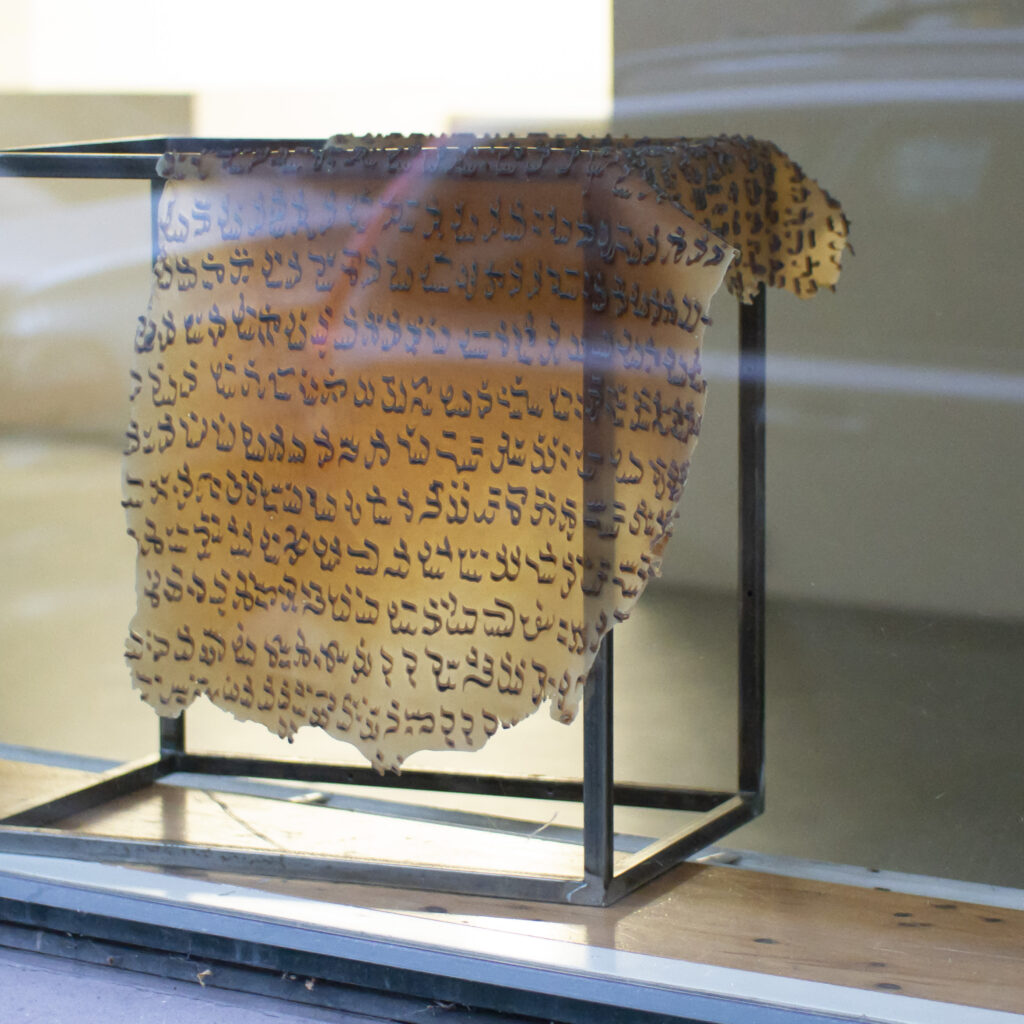 Guttural Sentiment, 2021
Work shown in LOKALE, DK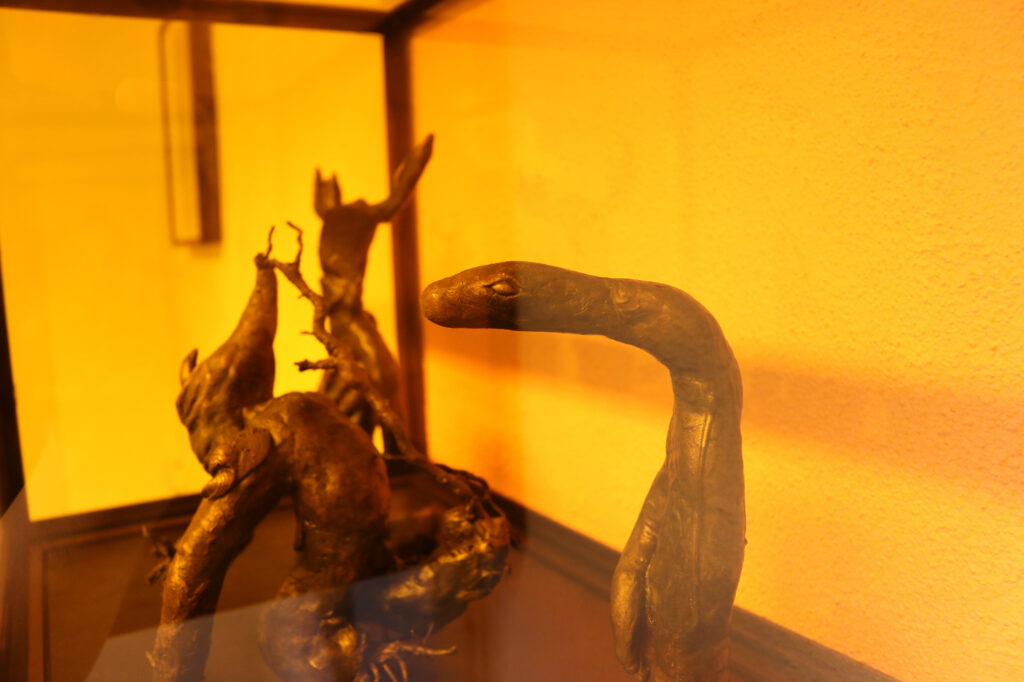 Sometimes They Come Back, 2020
Detail view from the installation Dredging The Arcadian Dawn at Efter Et Nyt Minut, DK
Broken Display of Longing, 2019
135x80x180 cm, iron, dark glass, collage on stainless steel, plaster, bronze, aluminium, LED light,
Heavenly Blue Morning Glory plant
Installation view at Spirefestival, DK.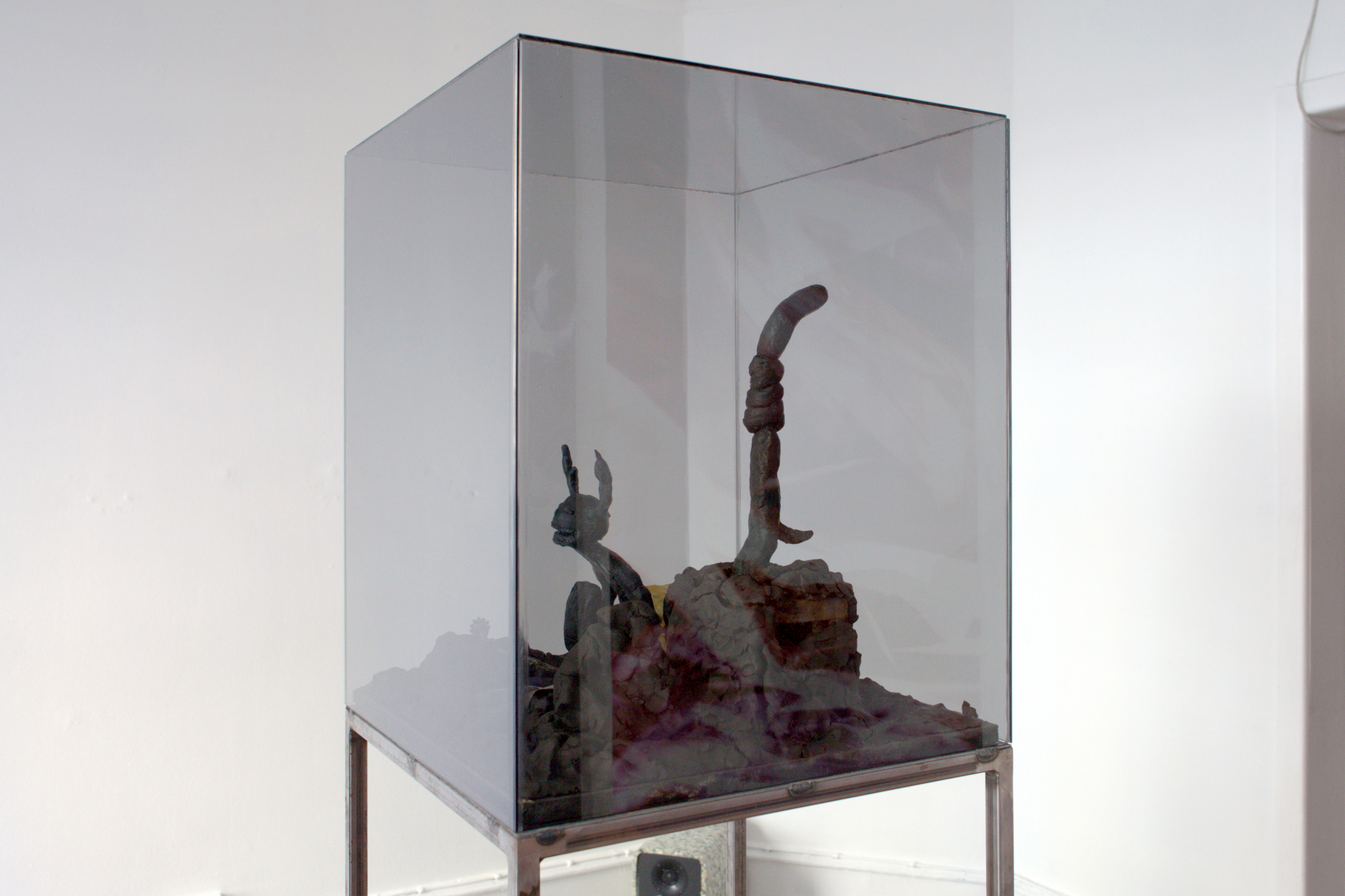 Through a Dark Glass, 2018
50x50x173 cm, iron, dark glass, unfired clay, wax, bronze, dried poppy flower, book cut out
Installation view from the exhibition Notes on Darkness at SixtyEight Art Institue, DK.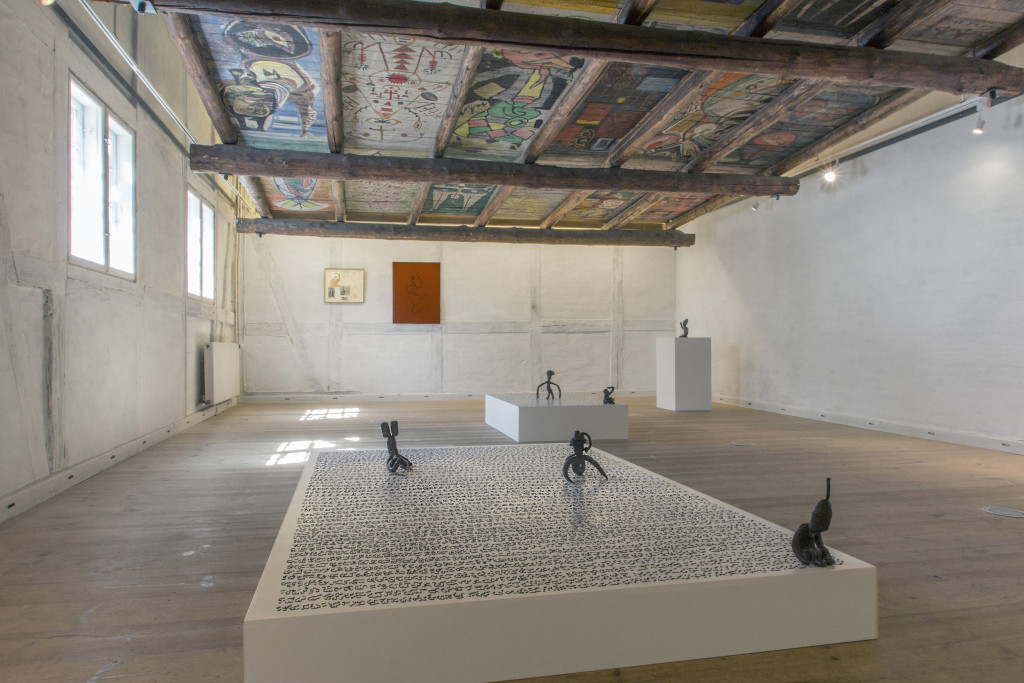 Stages of Uncertainty, 2018
CNC-milled plinths, bronze
Installation view from the exhibition Epifyt at Cobra Rummet, DK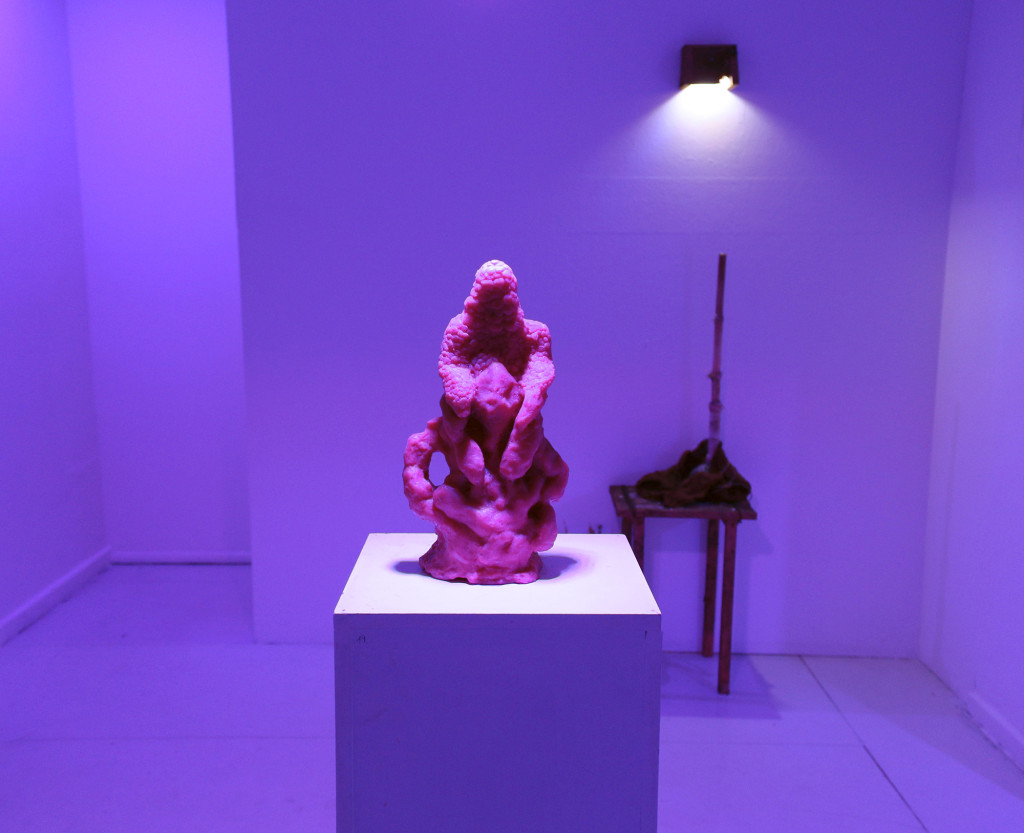 COMPOST, installation view, Eks-rummet, 2018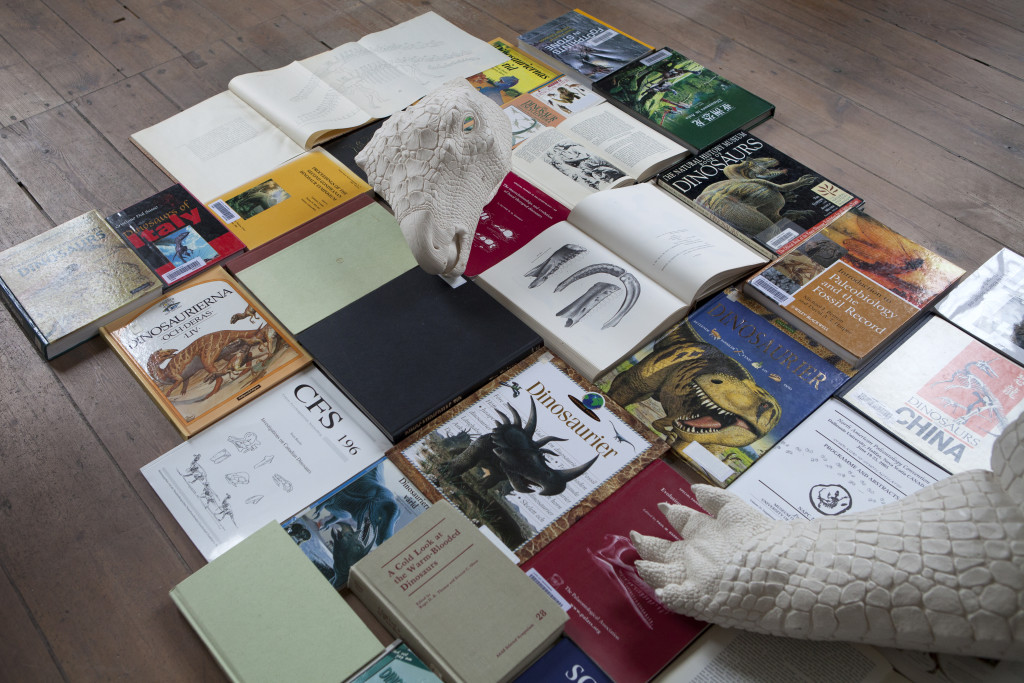 Jurassic Dreams, 2017
Jesmonite, paleontology books borrowed from the library
Installation view On The Thresholds of Knowledge, Kungshuset, Lund University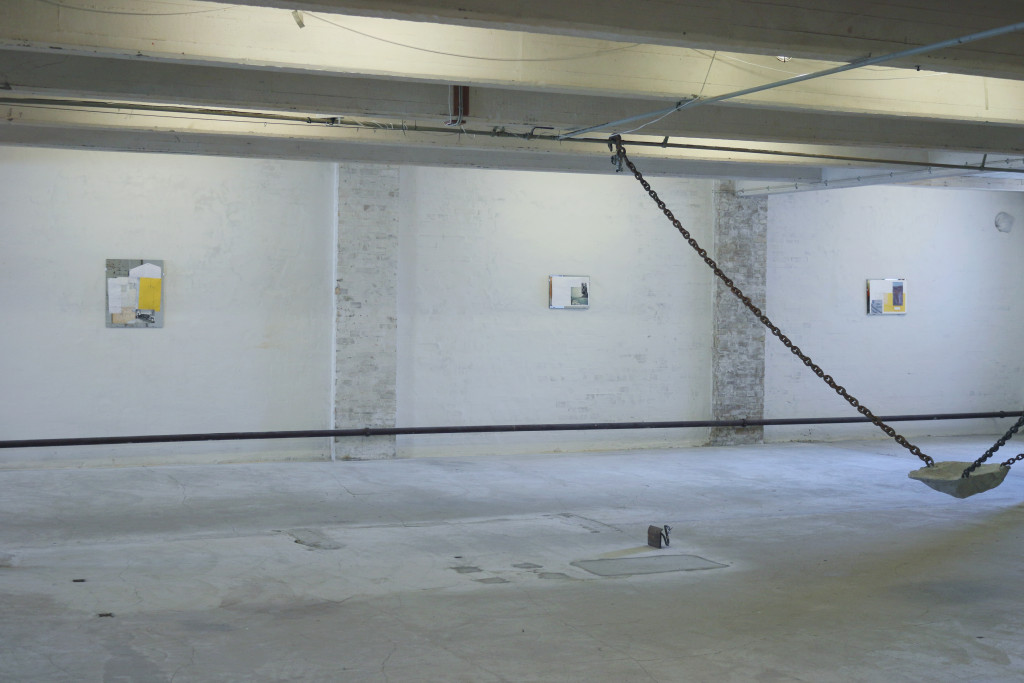 Havblik og Kommunal Poetik (Ocean View and the Poetics of the Municipality), 2017.
Installation view, KUNSTHAL ved siden af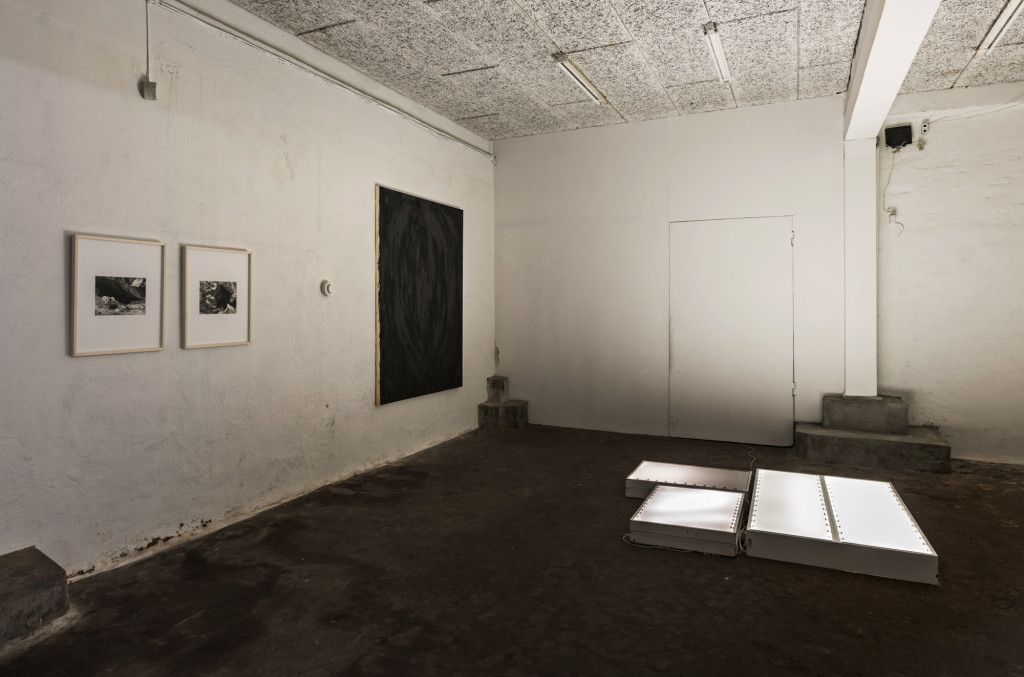 Katabasis 2016.
Installation view, OK Corral, DK
Nigredo, 2017
Clay molded in the dark, table top, signal paint
Installation view TRANSFORMATIONER, Kunsthal Ulys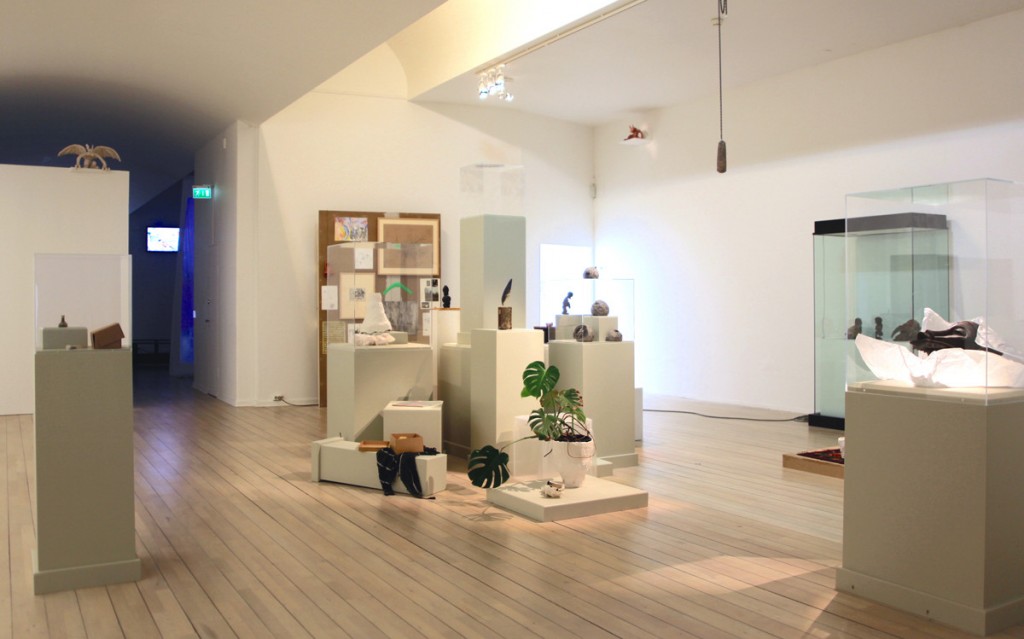 Mantic Conjuctions, 2015
Installation at Malmø Art Museum. A combination of  my personal collection and artworks and a selection of pieces from the collection of Malmø Art Museum.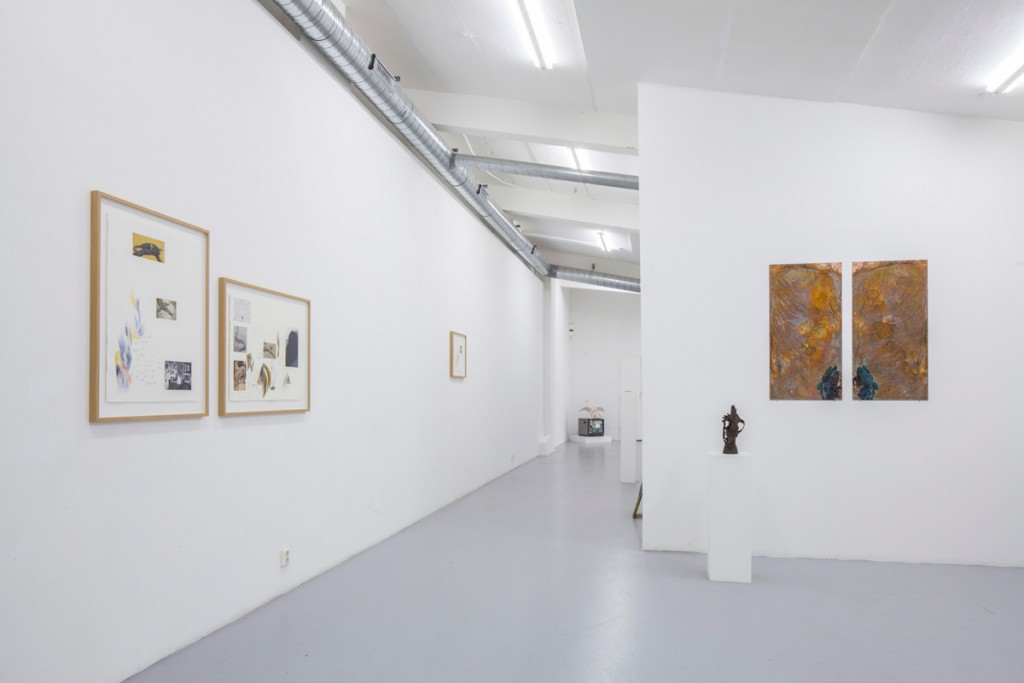 Fossil Memories, 2015
Installation at KHM gallery in Malmø. MFA Degree Show.
Petroglyph 2.0, 2016.
Public work, Glisholm Forest, DK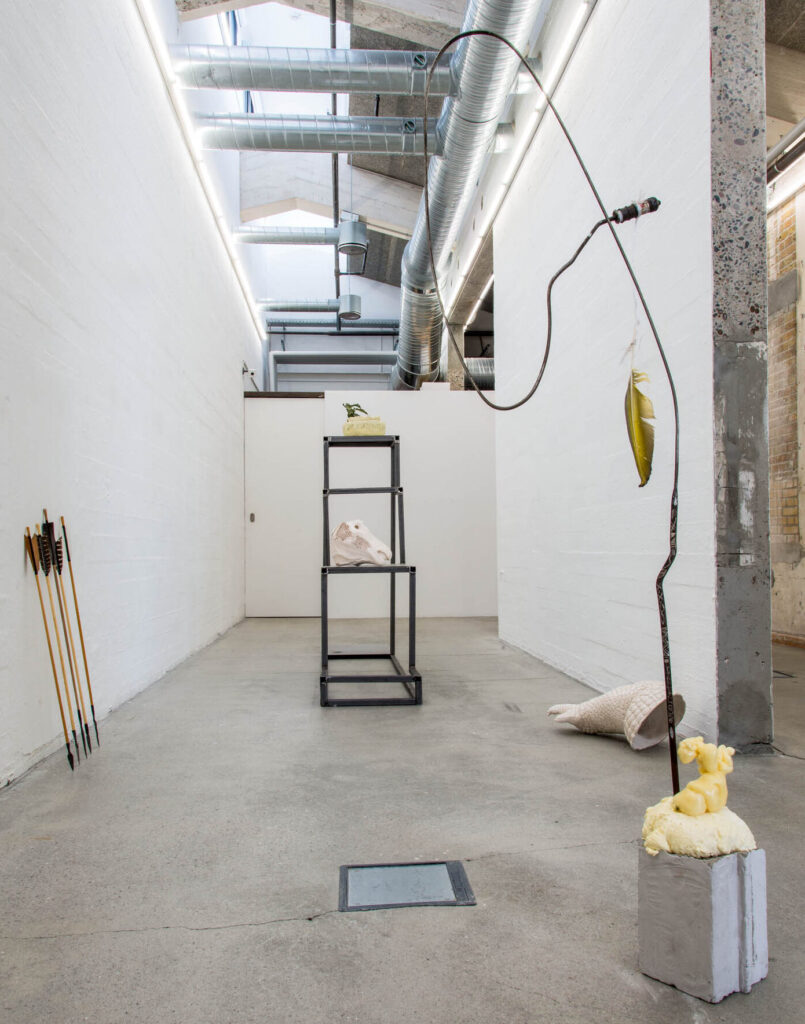 Chronotope, 2016.
Installation view [UDEN TITEL 16], Kunsthal Nord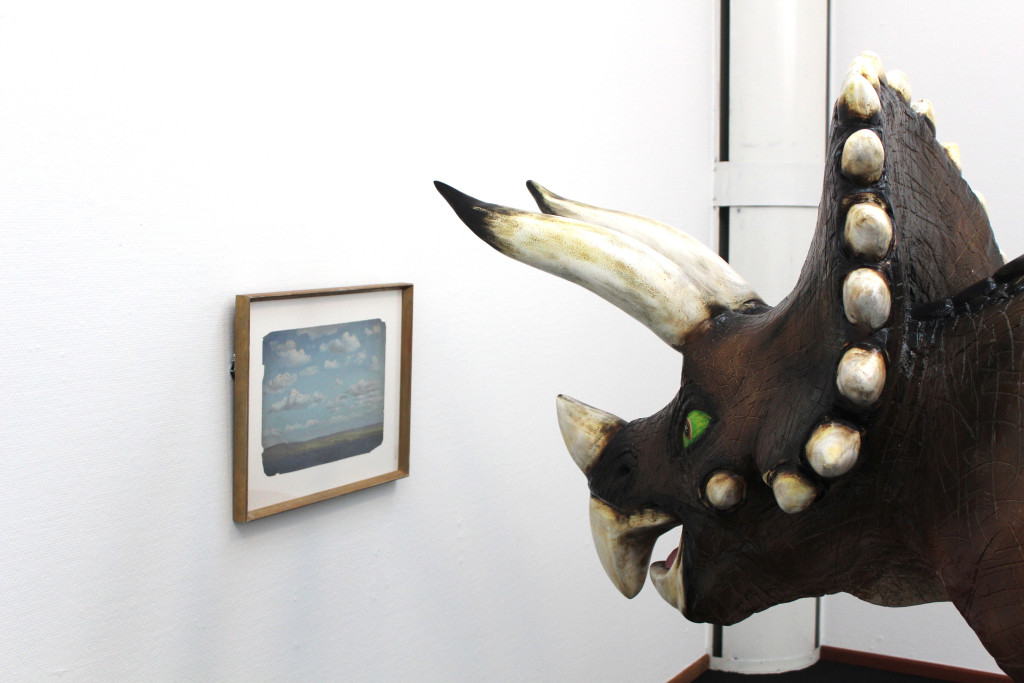 Udateret Længsel, 2016.
Detail view
Triceratops model, sky study by Christen Dalsgaard
Copyright © 2021 Christian Bang Jensen